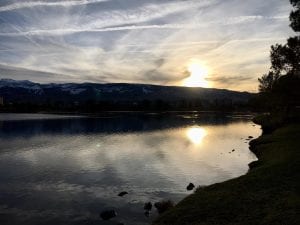 Sunset Walk Today

Hand them over to me
Let them all go

I am the healer
Who is ever here

Open the door
Step into my embrace.

The unlovely
The uncomfortable

Bring it to me
And we shall
Breathe with
It in togetherness.

To further the
Opening of the heart.

It will bring sadness
It will bring discomfort

Yet as we breathe
Through it
Walk through it
With love

On the other side
It shall be known,
A heart opening
Experience this was.

Releasing what
Does not serve
While gathering
Compassion, empathy
And non-judgment to
Take its place.

I am here for you always,
Mother Nature
©️2019 Camilla Downs
I only intended to post these photos on instagram. Yet a poem wanted to be birthed.
Blessings,
Camilla
See It. Share It. BE IT … Spread Love Everywhere You Go!
Amazing news! My 17 year old daughter, Lillian Darnell's debut book, "Where Would You Fly and Other Magical Stories" was published January 2018. Learn more and order here.
Wonderfully exciting news! My 13 year old son, Thomas Darnell's book, Biggest Little Photographer is published. Be inspired! Learn more and order here.
Go here to see latest soul writings. xoxo