***Top 10 Soul Writings for 2021 – Click This Link***
Follow Camilla Downs on WordPress.com

Top Ten 2021 Blog Posts With the Most Views (Culled only from 2021 blog posts)
1. Pride Month 2021 – I Support You and I Am With You 
2. Asking for Help is the Hardest Part
3. Get to Know Me: What Weird or Useless Talent Do You Have?
4. Why Writing is Important to Me – An Interview with Clare Rhoden
5. Throwback Post: It Was A Crummy Day
Go here to read the full list … Top 10 Soul Writings for 2021
********************
My latest book, "Words of Alchemy",  was published December 2019. Learn more and order here.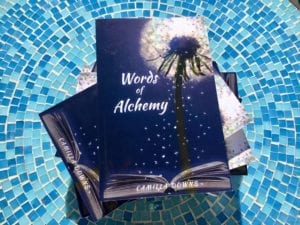 The poetry of nature, the poetry of healing, the poetry of appreciation, the poetry of love … in one beautiful book.
Book Blurb:
In Words of Alchemy, Camilla Downs invites you to walk with her to share her love of Nature and Life through a heartfelt free-verse poetry memoir.

During her daily strolls she is mindfully present as she delves into life in the raw and experiences her heart's observations.

Camilla embraces what happens when she opens her heart and invites the written words to flow. The Alchemy of Love and Healing is what happens.
Praise for Words of Alchemy
"Words of Alchemy, a heartfelt new collection by Camilla Downs, lives up to its namesake in numerous ways. Downs spans the broad range of nature, healing, love, and parenting, while making sure we have a little fun along the way. And the bridge she creates from the mindfulness of how we see the world at large to the poetry of everyday life is certainly worth a stroll or two across its borders." – Thomas Lloyd Qualls, Award-winning author of Painted Oxen
"This poetry collection offers contemplative words, soothing thoughts and peace to the reader." – Sue Bentley, Bestselling author of Second Skin
"Camilla Downs shares truth, vulnerability and wisdom in her Words of Alchemy collection, inviting readers to be inspired, contemplate and dive into her world of self-awareness and growth." – G. Brian Benson – Award-winning author, actor and spoken word artist
"These poems take you on a calm and loving walk through the verses of the author's thoughts. Alchemy is a perfect word for the title as Camilla Downs understands nature; connecting with its magical, medicinal qualities and beauty which she conveys throughout her poetry." – Ailsa Craig, Author of The Sand Between My Toes
"Words of Alchemy is a chronicle of hope. These poems are an encouragement, especially when we are feeling at our lowest, to keep seeking the light that is our way forward, and focus on the real. This collection is a walk through the positive nature of life. Camilla Downs is to be commended." – Frank Prem, Author of free-verse memoir Small Town Kid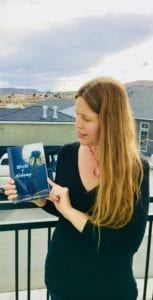 ________________________________________________________________
Amazing news! My 17 year old daughter, Lillian Darnell's debut book, "Where Would You Fly and Other Magical Stories" was published January 2018. Learn more and order here. 
"Where Would You Fly" and Other Magical Stories
Welcome to the radiant imagination of Lillian Darnell, a wonderful and unique human being, the kind who comes around only once in every 56,000 births, as she is missing the short arm of her 18th chromosome.
Leave this reality behind and enter enchanted lands awash in mysteries, happy endings, adventures, and inspiration. Come within and discover heartwarming and beautiful tales, woven with love and magic, brought forth from the imagination of a young woman with a different perspective. Lose yourself in wondrous adventures as you follow courageous, enchanting characters, kind animals and plant life, and graceful Mother Nature.
The delightful tales, legends, and poems within these pages were written by Lillian Darnell between the ages of four and fifteen. The stories and poems are mostly edited for spelling and grammar, yet the bulk of the stories remain as she originally wrote and published them to include a few grammatical errors and made up words.
Will a girls dream of becoming a princess come true?
What does love have to do with rainbows and why do we sometimes see double rainbows?
How can sad, mischievous, fearful animals help humans feel emotions?
"You can't help but feel happy and be inspired while reading this book. Lillian's stories jump straight out of her heart and onto the pages in an authentic, innocent, and loving way. The world needs more positivity and happiness and her stories are bursting with both. Thank you Lillian!" -G. Brian Benson – Award-winning and best-selling author, actor and TEDx speaker.

"Let your imagination be taken away with Lillian Darnell's writings and allow yourself to be transported to places where anything is possible with love, joy and a touch of inspiration. This collection is born from a young woman with a unique perspective on how our world could be – immerse yourself and come, see the world through Lillian's eyes." -Dr Veronica Wain – Award winning filmmaker, Academic, Author, Disability Advocate

"Although all of us who love fairies understand that children, with their vivid imaginations, are closer to magic than any of us, we all yearn to retain that childlike sense of wonder. Lillian Darnell's writings are a welcome reminder of what is possible when you dream big, and accept no limitations." – Grace Nuth, Senior Editor – Faerie Magazine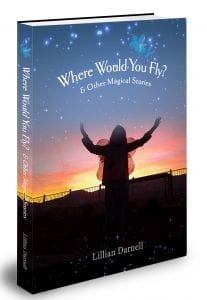 _________________________________________________
Biggest Little Photographer – Published October 2016 with Photography and Quotes by Thomas Darnell and Content and Design by Camilla Downs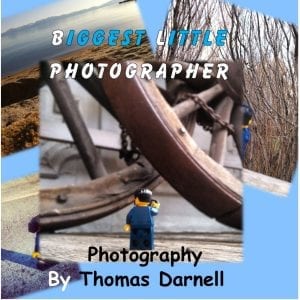 This book, Biggest Little Photographer, represents the fruition of a desire. Yet, within that is the message that the steps along the journey of ones desire are what comprises life itself.
It's sure to inspire with great quotes; almost all of which were chosen by Thomas (some by me). I've placed it in the photography/gift/inspiration category as these are most fitting. Order HERE (Cost $20).
All the photos were taken by Thomas when he was 8 and 9 years old, so this is not your typical photography book. Yet, I'm heartfuly positive it will not disappoint. If interested in learning more about the book, go here … Biggest Little Photographer Arrives – We DID it!
So far the book is being sold through the website, in eight local shops (Reno), and coming soon to Amazon. Here are the local shops:
The Discovery Museum Gift Shop
Don's Pharmacy
Sierra Pharmacy
Galena Creek Visitor's Center
Buy Nevada First Gift Shop
Nevada Museum of Art
Legislative Gift Shop, Carson City
Wilbur May Museum
Who is this book for: Now that the book is in its third month of being published, we are learning that it appeals to ages from 8 years old to 80 years old … and beyond!
It is an inspirational book regardless of one's age and we are finding that photographers love the book too!If interested in learning more about the book, go here … Biggest Little Photographer Arrives – We DID it!
Blessings,
Camilla
See It. Share It. BE IT … Spread Love Everywhere You Go!