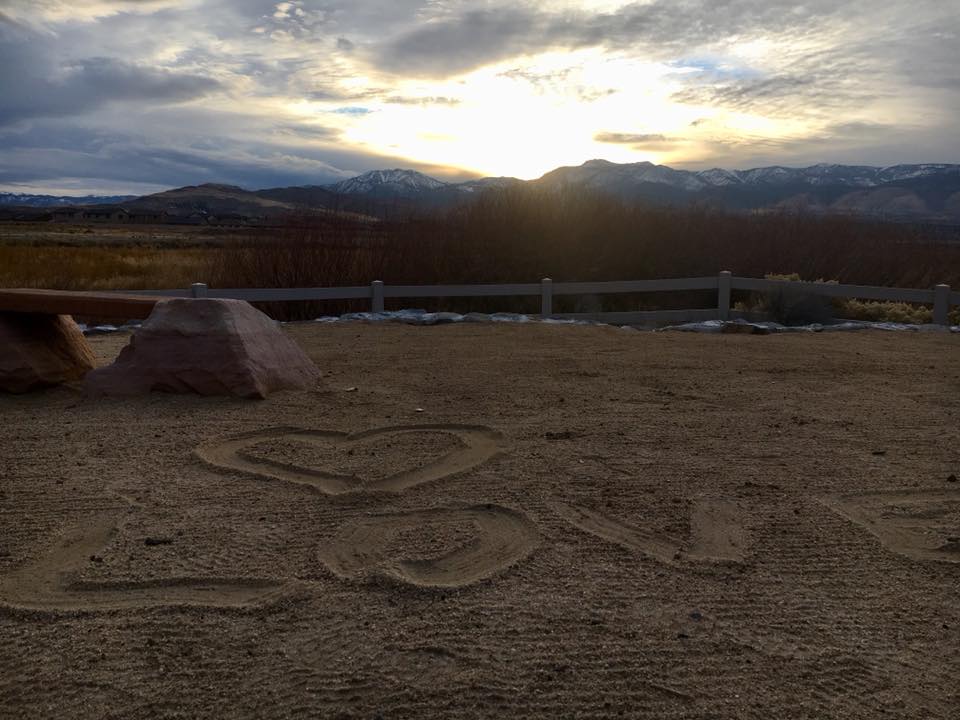 The Dissolution
On Tuesday, 12.3, my entire life dissolved. It simply disappeared like sugar in boiling water. Who I am, who I thought myself to be disintegrated. In my mind's eye, I could see creations and events literally crumbling. Have you ever had that happen?
Being me, I view this as the only way I know how … As a deeply spiritual experience. And I am grateful to be traveling this path … uncomfortable experiences, and all.
It left this one saturated with confusion and pain. I had been sobbing on and off for the past week, lost in this confusion, attempting to find the way out. Desperately trying to figure out the solution, the way to fix it. I did not want this uninvited guest.
Only a week later did I realize what happened on the previous Tuesday, and chose to use the "love and embrace" practice, everything that arises, everything one finds oneself in the midst of experiencing.
I turned into the confusion and despair with love and welcomed it like a long lost friend. When I woke up the next morning, the feeling of heaviness, confusion, and anxiety of needing to figure out the situation had lifted.
It's not an easy task to embrace and welcome an uninvited guest, to turn an uninvited guest into an invited guest. Yet, you know what I learned? When we do this the uninvited guest delivers what it came bearing and must depart to remain the uninvited guest.
That was one freaking wild ride. Is it all figured out now? Well, on some level it is. I just don't consciously know the solution yet. For now, I am at peace being in the space of not knowing …. Oceans of love …. xoxo
P.S. … I understand if this post brings forth feelings of sadness. Although I felt sad in the midst of it, there is no need for sadness on the other side of it .. I consider what happened a deeply spiritual experience and I treasure it. I feel there is incredible wisdom and power within confusion. And when we experience what we thought to be our life and who we are dissolving in our minds eye; it's the beginning of BEing who we truly are …. At least, that's what I'm going with! Hahaha!
The Final Straw
An hour or two before this happened, someone close to me and whom I love deeply, said this to me in a passionate conversation ….
"You are just in denial about how much your life sucks."
My immediate response was that I choose not to view my life in this way. I choose to see all there is for which to be grateful and to enjoy the present moments of life. Even though there are moments when I sink into how restricted I feel by circumstances. I further commented I cannot view it any other way. For, should I choose to see it on a consistent basis as "my life sucks", I feel that would be giving up on myself ….
However, this one statement was the final straw in bringing forth this spiritual experience. It was needed to open my heart further, needed to show me that there are areas where I still turn away from discomfort; rather than embracing it in all of it's "sucky" darkness.
I feel this minute or so video touches on what I experienced … 
Blessings,
Camilla
See It. Share It. BE IT … Spread Love Everywhere You Go!
Amazing news! My 17 year old daughter, Lillian Darnell's debut book, "Where Would You Fly and Other Magical Stories" is published. Learn more and order here.
Wonderfully exciting news! My 13 year old son, Thomas Darnell's book, Biggest Little Photographer is published. Be inspired! Learn more and order here.
Go here for latest posts.