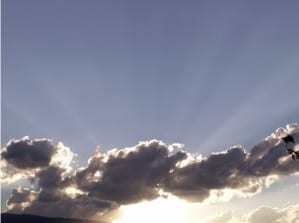 Have you noticed it?  Have you noticed the way in which we communicate and conduct business has fundamentally shifted?  We are no longer solely communicating with our mouths and voices as a society.  A GREAT majority of us are using technology and social networking sites to communicate, work, conduct business and stay connected.  We, as a society, have shifted our communication style.  It is my belief that this shift has occurred in such a way to literally wrap it's arms around the segment of our population who communicate with sign language or who cannot articulate in such a way to be understood.  Our communication methods are literally evolving to include more of our society than EVER before.  There are 8 of every 1,000 people in the United States who have some sort of communication disorder.
To fully grasp this just notice throughout your day how often you are communicating using technology via email, texting or social networking sites.  If you still conduct many of your conversations over the phone or face to face, stop and think, "How would I be having this conversation if I did not have the use of my voice or if I could not articulate what I'm trying to say?"  There are options now that weren't available years ago! I, for one, believe there's more to what is occurring in our communciation style than meets the eye.  I can't begin to imagine where this is headed.  What I do know is that this is a GOOD thing for my daughter, Lillian, and those like her.
This is the VERY reason I was driven to create the Turning Views Foundation, the Different iz Good movement and the Gift a Voice Project.  We began a recycling program through which we collect last generation iPhones, iPod Touches and (soon) iPads to be donated to those who communicate with sign language or who cannot articulate.  **Update** We now take ANY used/inactive cell/mobile/smart phones. We also have it set up so that schools, companies, churches, etc can hold a Gift a Voice cell phone recycling drive and pay NO shipping for mailing the phones!
We also just got our first media coverage about the iPhone, iPod and iPad recycling program.  You can read the article at Reno News & Review's website and The Gift of a Voice in Sparks News Tribune.  Please visit the Different iz Good website if you would like to learn more, see how you can Get Involved, take a look at our Wish List or even browse our Different iz Good store!
Would love to hear your thoughts in the Comments section! Thanks y'all!