**THROWBACK POST**
March 11 2016
Yesterday afternoon Thomas and I were looking at an ad that came in the mail from Bed, Bath and Beyond. On the front cover is a Himalayan salt lamp. I told Thomas I've been wanting a votive candle holder or a lamp for years and one day I'm gonna have one.
This afternoon I received a message from a friend that a little something had just been left on the porch. WOW! I sent a message thanking her and shared the story above.
Her reply, "I got that flyer in the mail too. It made me think of you." I don't think I had voiced to anyone except Thomas that I wanted one of these. It's just beautiful and magical when synchronicity shows up like this … When we listen to our intuition.
I have had this happen as the giver as well. For me it has been an inner nudge to share a quote, a passage from a book, or simply to reach out. It's always a blessing for both the giver and receiver … as when we give, we receive.
Even in instances where we never hear back from the recipient. That doesn't matter. There was a reason for the inner nudge. We don't always need to know the reason. Years ago I shared with Thomas that if we are moved to reach out, to share kindness, we should never let fear of the receiver not responding or openly appreciating the act, stop us. Someone will benefit. The giver, the receiver, someone who witnessed … someone. xoxoxoxo
**October 2021 Update – I still have this lovely gift, gracing our dining table.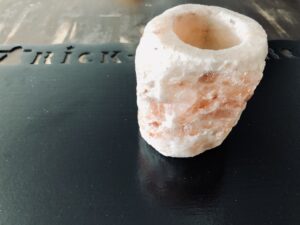 Blessings,
Camilla
See It. Share It. BE IT … Spread Love Everywhere You Go!
"Words of Alchemy", published December 2019, is a free-verse poetry memoir covering the last 6 years of my life. The poetry of nature, the poetry of healing, the poetry of appreciation, the poetry of love, in one beautiful book.
Amazing news! My 20 year old daughter, Lillian Darnell's debut book, "Where Would You Fly and Other Magical Stories" was published January 2018. Learn more and order here. 
Wonderfully exciting news! My 15 year old son, Thomas Darnell's book, Biggest Little Photographer is published. Be inspired! Learn more and order here.