Peaceful Summer by Lillian Darnell …. There's still time to participate in Lillian's fundraiser and get a custom poem created especially for you .. This one was created for a lovely supporter in Tasmania.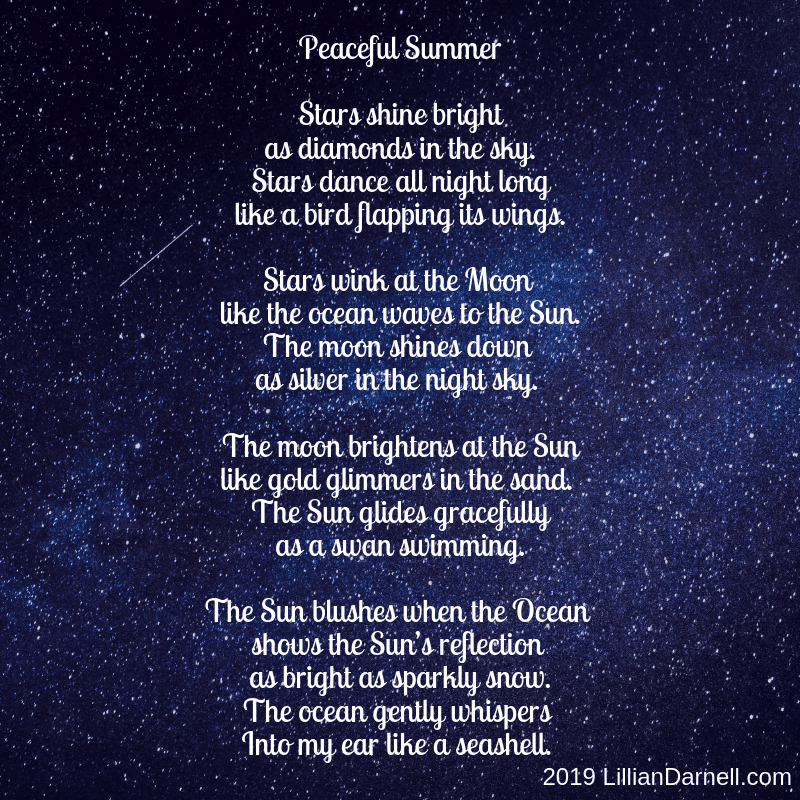 Here's the beautiful comment from Patricia once she received her custom poem …
Dear Camilla and Lillian

Thank you! The poem is everything I hoped for and more, and paints a brilliant word-picture. I look forward v. much to seeing the image, and know it, too, will be special.

As we approach Winter Solstice here in the Southern Hemisphere, it's particularly lovely to be reminded of the pleasures and promise of summer.

Peace.
Patricia
The donation amount is completely up to you. Go here to read why Lillian is fundraising and also if you'd like a custom poem of your own.
https://lilliandarnell.com/2019/03/27/fundraising-for-the-2019-chromosome-18-family-conference-poem-creativity/
Blessings,
Camilla
See It. Share It. BE IT … Spread Love Everywhere You Go!
Coming Soon!! "Words of Alchemy" is the latest book coming to life! Shooting for near the end of July 2019 for publication date.
Amazing news! My 17 year old daughter, Lillian Darnell's debut book, "Where Would You Fly and Other Magical Stories" was published January 2018. Learn more and order here.
Wonderfully exciting news! My 13 year old son, Thomas Darnell's book, Biggest Little Photographer is published. Be inspired! Learn more and order here.
Go here to see latest soul writings. xoxo