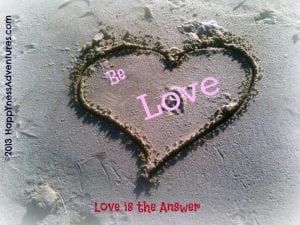 As Paige entered the post office she was greeted with a line extending nearly to the door. Internally she breathed a sigh of relief knowing she would be using the self-serve kiosk. With only one person waiting ahead of her, she contentedly stepped in line behind him.
He turned to face Paige and with contempt said, "It may be awhile. This lady is having problems. She's been up there for ten minutes." He was referring to the customer using the kiosk. Paige spent a few seconds taking in the situation.
The woman at the kiosk seemed to be looking for something and holding her arms up in confusion. Paige could sense the woman's overwhelmed feelings penetrating the already flat energy within the foyer.
Without hesitation, Paige approached the woman and asked, "Can I help you?" With a slight hint of desperation the woman said, "I can't find my postage." Having used the self-serve kiosk an absurd number of times over the years, Paige had become intimately familiar with it.
She knew exactly where the postage was dispensed. If you've never used the kiosk before, you wouldn't know that you cannot visually see the postage once dispensed. One must bend down, placing one's hand inside the dispenser box to pull the postage from the dispenser. It does not release and drop on its own.
The woman was quit relieved and delightedly thankful. She moved on and the long waiting, irritated man moved forward to take his turn. His frustrations mounted so that he could not get his credit card to work in the card slot.
Paige gently approached and asked, "Can I help you?" He pushed his card towards her and said, "Sure, give it a try." The card once again did not work, yet, most likely due to having been tried repetitively. Paige felt he simply needed to go back one step and come around again to the payment screen, yet, his frustrations had grown too large for his patience.
After confusingly hesitating a couple of times to thank Paige for her help, the man decided to leave. He seemed to be torn as to whether to throw in the towel, expressing his thanks, and giving it another try.
Paige felt a wave of peace and compassion flow into her entire being as she knew in another time, another place, she had stood in both the man's and the woman's shoes. She was also aware of times in the past when she had been deeply lost in her own thoughts and worries; times when she didn't even notice that another being was in need of help.
After getting her packages posted, she departed with a joyful, peaceful heart with the hopes that anyone watching was inspired to spread loving kindness in their own way and their own time.
************************************************************************************
How long had everyone been watching the woman at the self-serve kiosk have problems and confusion? Was it five minutes? Ten minutes? That's an eternity when one waits in line.
The author of this story is not asking to create judgments. She is asking simply to provoke thought. There have been times when she was lost in her own thoughts and worries to even notice that someone was in need of help. She gets that.
For the last 7 years the author has been meditating on living from the heart and spreading loving kindness to everyone she encounters. This day just happened to be one of the days that she got the chance to do just that … and what a blessing it was to her.
Blessings,
Camilla
See It. Share It. BE IT … Spread Love Everywhere You Go!
Wonderfully exciting news! My 10 year old son, Thomas Darnell's book, Biggest Little Photographer has arrived. Be inspired! Learn more and order here.
Latest Articles:
[catlist name=blog]
*Inspiring short story, short story about compassion