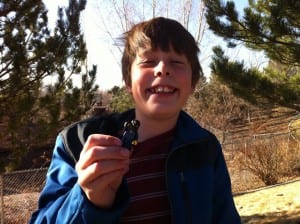 He was 8 years old when he began and 9 years old when he completed the project. This was all his idea. Says he was inspired by reading an article that one of my friends forwarded to us.
For ONE entire year of his life, Thomas took and posted one photo a day on instagram of LEGO® photographer man taking a photo. In the first few months there were times he wanted to quit. I gave him that option and described for him how it would feel to accomplish this … He chose to keep going.
On March 6, 2015 he posted the last photo! Congratulations Thomas! You GO!! xoxo LEGO man is so happy he's kicking up a leg!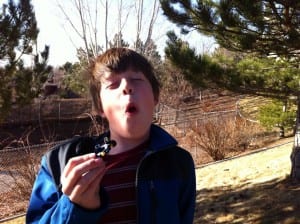 From Thomas' last post on instagram … "LEGO MANS FACE!!!!! I can't believe I've made it to this point. Last year I ordered some LEGO pieces including a camera. Then @CamillaDowns showed me an article about somebody who did a photo a day for a year. I said "Can I do that?" That was a year ago, and I've took photos EVERY SINGLE DAY! There was a lot of times I wanted to quit, but my intuition said not to! Thanks for all of you who have followed me from there to here! I will still post often, so don't worry!! P.S. I purposely never showed is face to make it somewhat a mystery."
And the big reveal of LEGO man's face. Here are the last 4 days and the one of a happy LEGO man.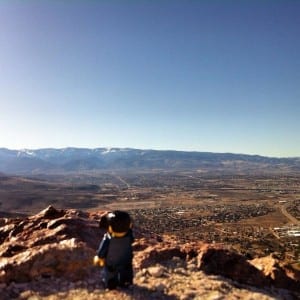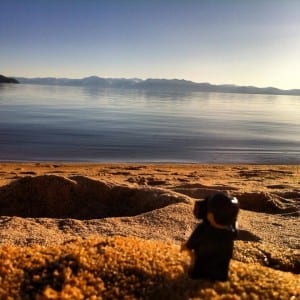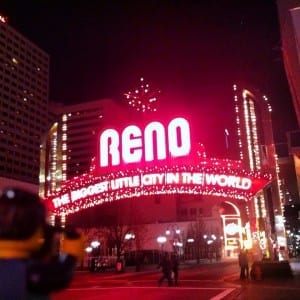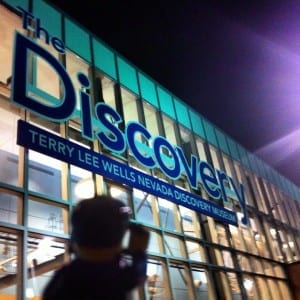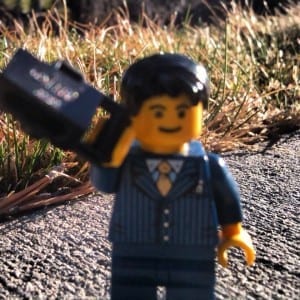 To view all of the photos visit Thomas' instagram account. There are only a few in the feed that aren't part of the project.
Now for the next phase. We make this into a book. Not just a memento for him, but an authentic book that others can buy too. I committed to Thomas that if he stuck with it for the entire year, we would make it into a book. Time for me to fulfill that commitment!
The final book will possibly include LEGO history, descriptions for some or all of the photographs, bloopers along the way, and some interesting tidbits that occurred.
Here's a sample: Thomas is missing 3 or 4 photos so in reality he only has about 361 photos. He did take 365. However, when he attended residential summer break camp in 2014, electronic devices were not allowed. We bought a disposable digital camera and he used that for the pictures. Not too long after camp we moved and somehow in the mess of packing and unpacking the camera got lost!
We will begin the process of getting permission from the businesses and other entities that appear in some of the photographs. In the meantime, we'll put together a sample book for Thomas and for all of you.
Would you be interested in helping the book become reality? The goal is to have it professionally edited and set in the most aesthetic way.
We welcome your suggestions or assistance in your area of expertise. You can also donate here to support this project. Donate any amount your heart desires. Donations of $50 or more will receive a signed book and an 8 X 10 print of your favorite photo from the collection. Donations processed through PayPal.
Blessings,
Camilla
See It. Share It. BE IT … Spread Love Everywhere You Go!
Did you know I wrote a book? It's titled "D iz for Different – One Woman's Journey to Acceptance" and you can read more about it here.
Latest Articles:
[catlist name=blog]
Go here to subscribe to my blog to ensure you receive new posts delivered straight to your inbox! Right here!