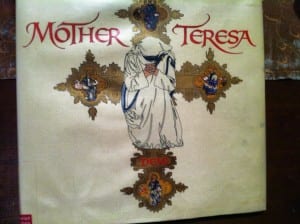 Mother Teresa (amazon affiliate link)– We love all the books we've read that are written and illustrated by DEMI. This was the perfect book to end our day with last night. A woman who listened to what was in her heart.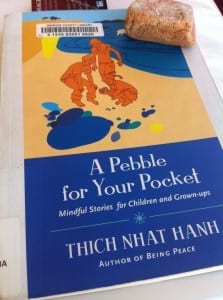 A Pebble for Your Pocket (amazon affiliate link)
Ask for help and you shall receive … This past summer Thomas got angry and it was spilling out of him in unkind ways. He asked me for help in getting past the moment and was not liking anything I suggested. It was time for our nightly reading and "A Pebble for Your Pocket" is what we were currently reading.
I opened to where we had stopped the night before and this is where we were to begin again, "When We Are Angry". Thomas stopped me after reading the title and halfway through the first sentence and said that I had chosen that on purpose. "No, Thomas, I did not. This is where we stopped last night. You asked for help and here it is." I felt his energy shift just from hearing this. He was glued to the entire section.
May you be open to receive the answers you ask for too! LOVE!! xoxo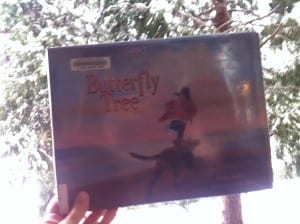 Butterfly Tree (amazon affiliate link)
Great story of the wonder and mystery of the migration of monarch butterflies. Made it into a great mystery! Cool!
Blessings,
Camilla
See It. Share It. BE IT … Spread Love Everywhere You Go!
Did you know I wrote a book? It's titled "D iz for Different – One Woman's Journey to Acceptance" and you can read more about it here.
Latest "Book and Movie Musings":
[catlist name=book-and-movie-musings]