**THROWBACK POST**
November 2016
My art fortune from Pan received earlier this month. Things got crazy busy with Biggest Little Photographer and this got buried in papers. Just came across it again.
I had just met Pan minutes earlier. He did not know the ideas that come to me daily nor that walking is so deeply intertwined with who I be.
Win the day, I have to say, forthcoming, will be the way. …… Walk With Me and Lessons from Nature ….. I AM Ready …. xoxo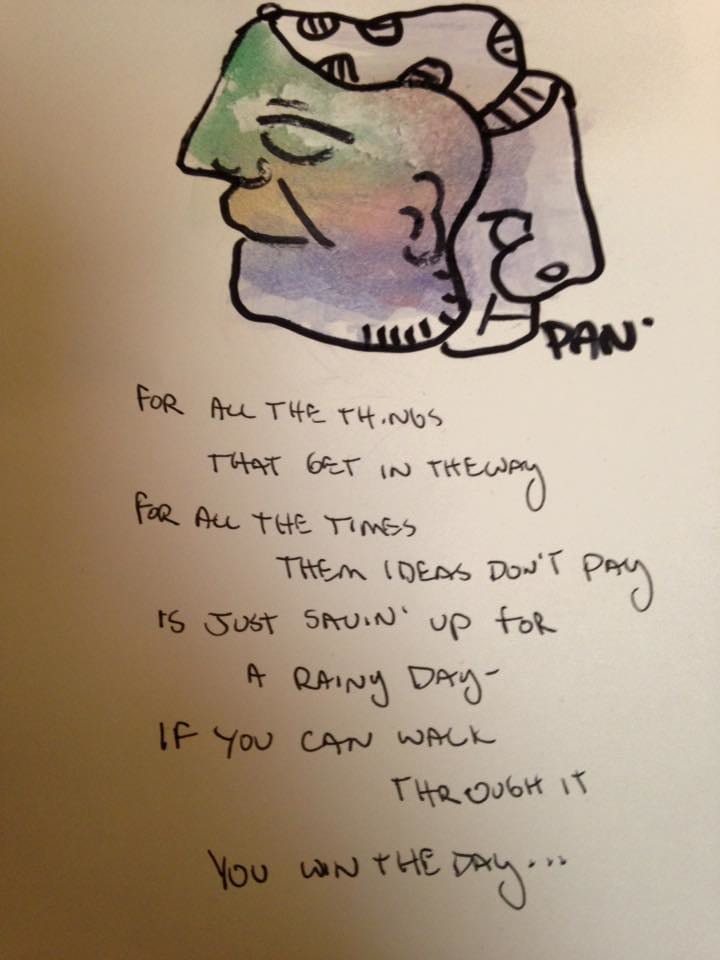 (I recently changed the hosting company for this website, along with all other websites I manage. In the aftermath, my draft posts got deleted. Oh no! Fortunately, they were in the back up and could be reinstalled. However, the original draft dates were deleted. I'm taking that as a sign that it's time to do cleanup and housekeeping.)
Blessings,
Camilla
See It. Share It. BE IT … Spread Love Everywhere You Go!
"Words of Alchemy", published December 2019, is a free-verse poetry memoir covering the last 6 years of my life. The poetry of nature, the poetry of healing, the poetry of appreciation, the poetry of love, in one beautiful book.
Amazing news! My 18 year old daughter, Lillian Darnell's debut book, "Where Would You Fly and Other Magical Stories" was published January 2018. Learn more and order here. 
Wonderfully exciting news! My 14 year old son, Thomas Darnell's book, Biggest Little Photographer is published. Be inspired! Learn more and order here.