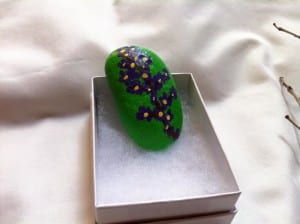 The Fragrance of Lilac
The fragrance you release is light, colorful, and full of joy.
I stand next to you
I lean in closer
I gently wrap my hand around you
I pull you close
I breathe in and am transported to the heavens within us both.
I smile.
I slowly release you and pull away.
And I saunter away remembering and knowing.
Your fragrance, my fragrance.
We are both love. ~Camilla Downs May 2016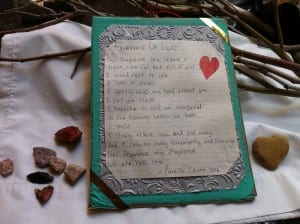 Poem handwritten and displayed on recycled materials, decorated with recycled materials and ready to hang. This one is sold, yet, my intuition is to make a few more. We'll see how it feels after that. If you'd like to know when more are available, comment here or email to camilladowns @ gmail . com .
Blessings,
Camilla
See It. Share It. BE IT … Spread Love Everywhere You Go!
Did you know I wrote a book? It's titled "D iz for Different – One Woman's Journey to Acceptance" and you can read more about it here.
Latest Articles:
[catlist name=blog]
Go here to subscribe to my blog to ensure you receive new posts delivered straight to your inbox! Right here!