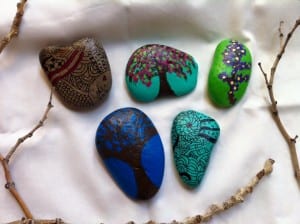 As you may have noticed from reading my posts over the years, I have been, and still am, on a journey to listening to and trusting myself and inner nudges. Or, if you're new here, take a look around and you'll see what I mean.
This is one of the results. May you enjoy …
Hand picked and hand painted rocks. This may be the only time I do this, yet, it may be the first of many times.
Each is hand painted with acrylic, signed, dated, and sealed with gloss finish.
Each also comes with a one of a kind poem written by me. The poems and words are directly from the heart and written to pair with the rock. Each is handwritten on recycled/reclaimed materials with a string for hanging.
Much love and heart energy goes into each one.
You will know if one is speaks to you and is meant for you.
Below Rock is SOLD ($45).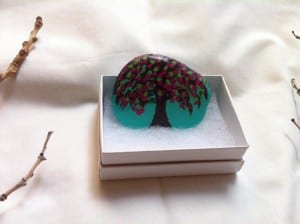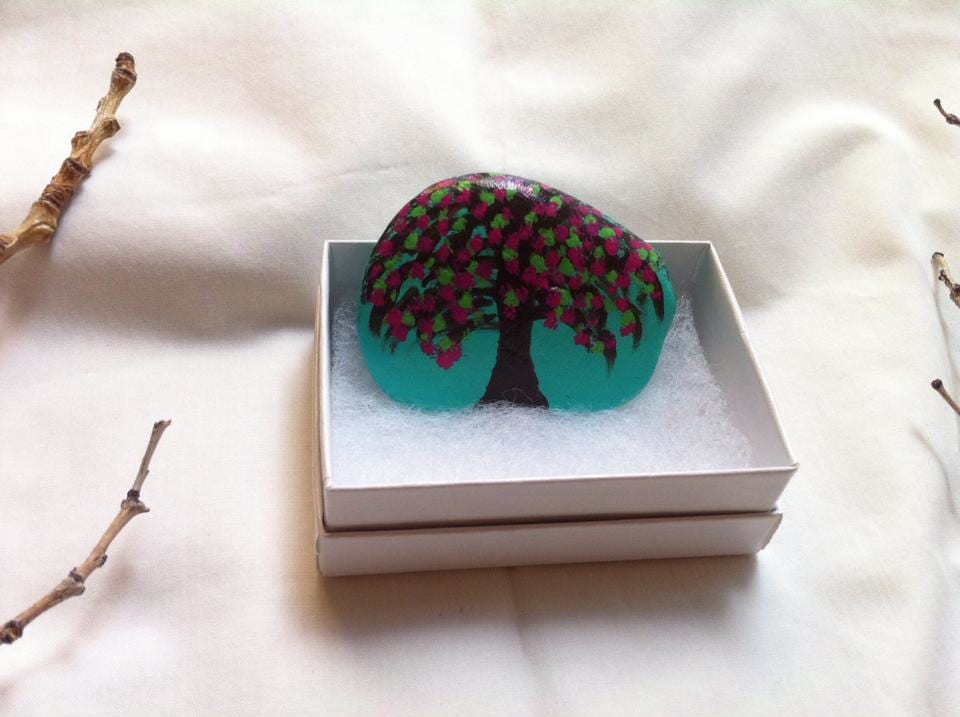 The Beauty of Blossoms
Your beauty is strong.
Your beauty entices me from the deep sleep of letting life live me.
Your beauty shines the light on my heart
Your beauty encourages and sustains whole heartedness.
Your beauty imparts strength and courage.
Your beauty is love. ~Camilla Downs May 2016
Below Rock is SOLD ($25).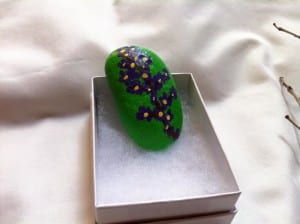 The Fragrance of Lilac
The fragrance you release is light, colorful, and full of joy.
I stand next to you
I lean in closer
I gently wrap my hand around you
I pull you close
I breathe in and am transported to the heavens within us both.
I smile.
I slowly release you and pull away.
And I saunter away remembering and knowing.
Your fragrance, my fragrance.
We are both love. ~Camilla Downs May 2016
Below Rock is SOLD ($35).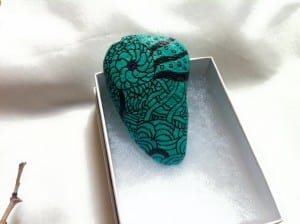 The Path of Forgiveness
It's there
Sometimes we're not aware
The path is littered with debris
of circumstances never fully acknowledged.
And as we are ready to clean
and clear the path
We see …
Forgiveness as the door.
The door to freedom,
The catalyst for healing,
The light beneath the darkness.
Awareness as the knob that opens the door.
A knob turned by the heart of one
giving and receiving forgiveness.
At times we may wish we had not chosen
to clear the littered path
Yet, once acknowledged and accepted
We are free to see clearly
that obstacles have been removed
And we allow a path
of peace, love, and freedom. ~Camilla Downs May 2016
Below Rock is SOLD ($35).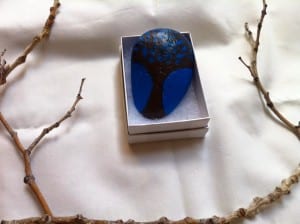 The Love of Tree
Your silhouette soaks into my soul
and stirs creativity to an unbounded place.
I am lifted by your limbs.
I become anointed with the knowing of given talents.
The knowing and conviction of trusting myself.
Your love lightens the load.
What no longer serves is lifted and transmuted by your strength
to float away with the wind.
When I depart your presence, I leave different than I arrived.
I depart on limbs of love. ~Camilla Downs May 2016
Below Rock is SOLD ($45).
The Journey
A persons journey is never the same as another
With twists and turns and roads less traveled
Smooth at times, bumpy at others.
We begin this journey from our common home
And we travel to far away distant lands
In search of something we think we've lost
Only to realize that it was never really lost.
It was simply buried beneath ideas we assumed as our own
And buried beneath beliefs that soaked deep into our cells.
So we each travel our own journey home
And although our journeys are unique
Our destination is the same.
Ultimately, we all reach the destination
A destination reached at different times for each person.
We are welcomed to a home we never really departed
Welcomed into love's embrace. ~Camilla Downs May 2016
Go here to see pricing and to order.  I shared these on facebook as a preview and they all sold before this even posted.
If you would like to be notified when there are additional soulful creations, leave a message at the bottom of this post or contact me here. Stay tuned …
Blessings,
Camilla
See It. Share It. BE IT … Spread Love Everywhere You Go!
Did you know I wrote a book? It's titled "D iz for Different – One Woman's Journey to Acceptance" and you can read more about it here.
Latest Articles:
[catlist name=blog]
Go here to subscribe to my blog to ensure you receive new posts delivered straight to your inbox! Right here!