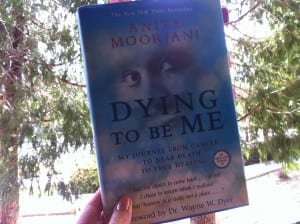 I can't even describe what a deep connection I feel with Anita Moorjani and what she shares in this book … her childhood and the thoughts she had growing up and as an adult.
I read this book straight through in about a day back in December 2015. Her words were the catalyst for an internal shift within me … that was just waiting for the perfect tipping point. So amazing.
"I believe that the greatest truths of the universe don't lie outside, in the study of the stars and the planets. They lie deep within us, in the magnificence of our heart, mind, and soul. Until we understand what is within, we can't understand what is without. ……..
I understood that I owed it to myself, to everyone I met, and to life itself to always be an expression of my own unique essence. Trying to be anything or anyone else didn't make me better – it just deprived me of my true self!
It kept others from experiencing me for who I am, and it deprived me of interacting authentically with them. Being inauthentic also deprives the universe of who I came her to be and what I came here to express."
Wonderful, wonderful, wonderful, inspiring, life-shifting book …. and I'm grateful to Anita Moorjani for sharing her story. A story about shifting from living life and making decisions from a place of fear to living life and making decisions from a place of LOVE.
And grateful for the friend who loaned it to me when I mentioned I had just heard an interview with her and that it had moved me greatly. xoxo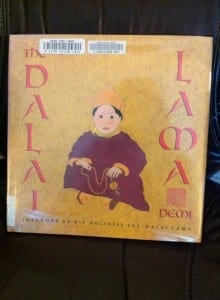 I love books by Demi! The illustrations are so beautiful and we just love reading them. Thomas wanted me to read The Dalai Lama again. I so enjoy having Thomas and Lillian sit beside me and reading them a book. xoxo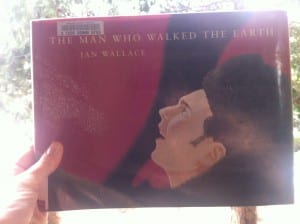 Magical story about a stranger visiting a family on Christmas night. All about performing acts of kindness for strangers. GREAT!!
I help to support my family with my writings. I share my writings for free for the benefit of others. So … there are Amazon affiliate links in this post. This simply means that if you click through to Amazon for more information about a book, and you buy something, we get a few cents (and it doesn't cost you anything more than usual). Also, If you benefited from this writing, would you like to toss a tip in the love offering "bucket"? Oceans of gratitude … xoxo
Blessings,
Camilla
See It. Share It. BE IT … Spread Love Everywhere You Go!
Did you know I wrote a book? It's titled "D iz for Different – One Woman's Journey to Acceptance" and you can read more about it here.
Latest "Book and Movie Musings":
[catlist name=book-and-movie-musings]