**THROWBACK POST**
April 2016
In late August 2015 I moved Team TLC into a 1 bedroom, 1 bath 810 square foot condo. If you are new to this blog or the tiny-home-adventures blog series, go here to read the first post titled, Living in a Tiny Home Adventures. It's been about three months since the last update.
Since the last update we've rearranged Thomas' "room". He is now sleeping on the Japanese style floor bed in the bedroom with Lillian and I. He still loves the floor bed too! Here are a few pictures of his room without the floor bed: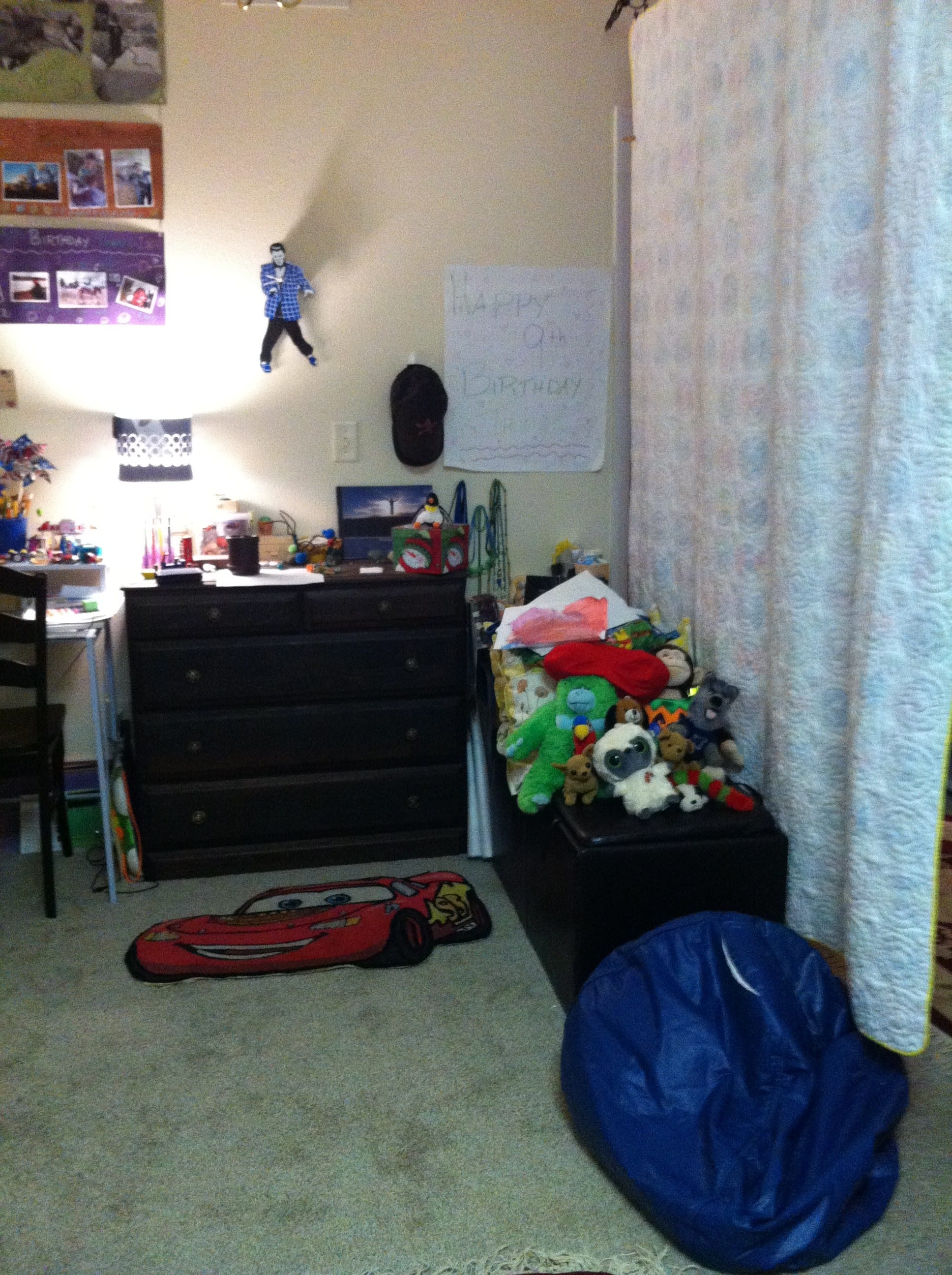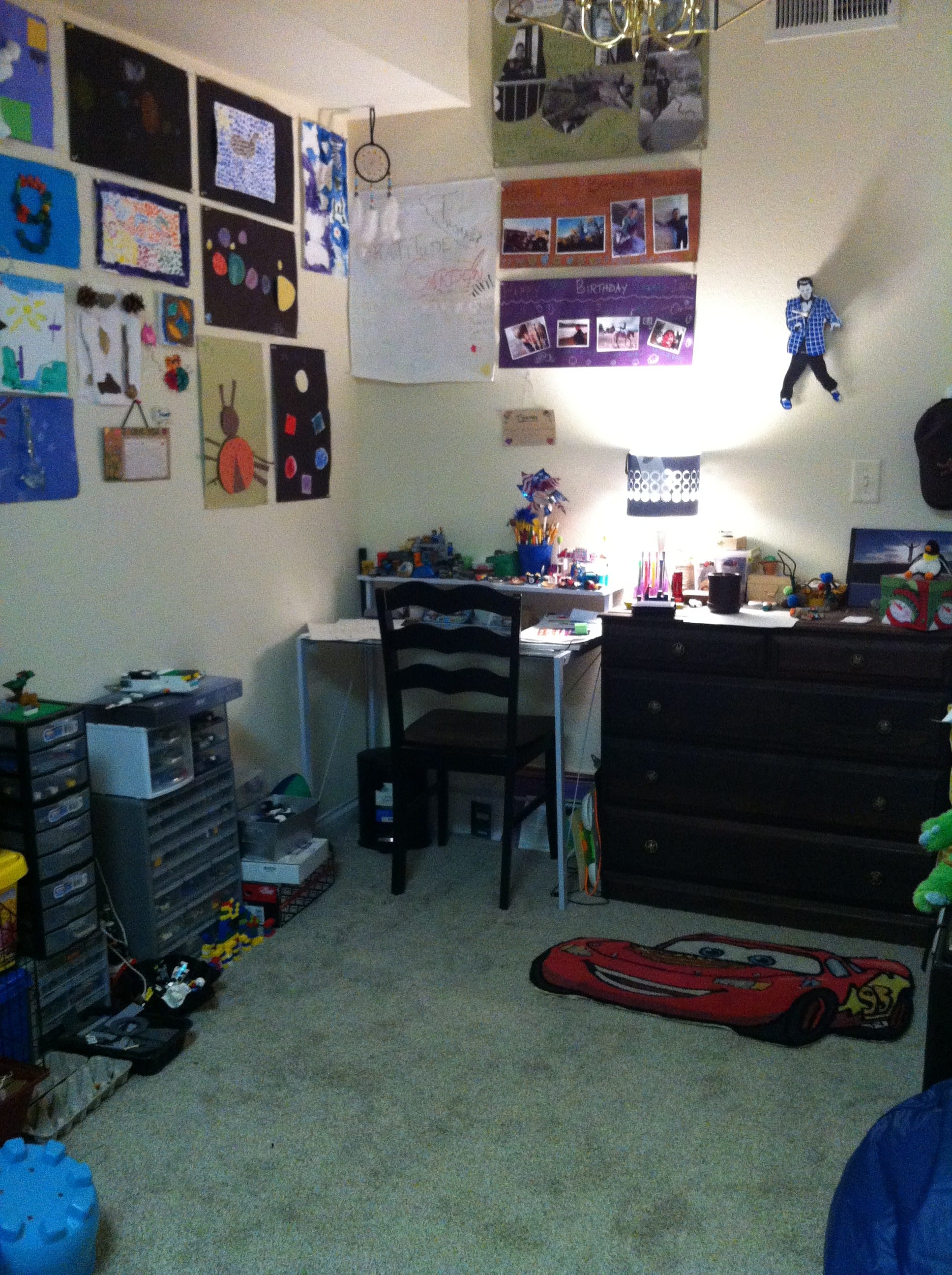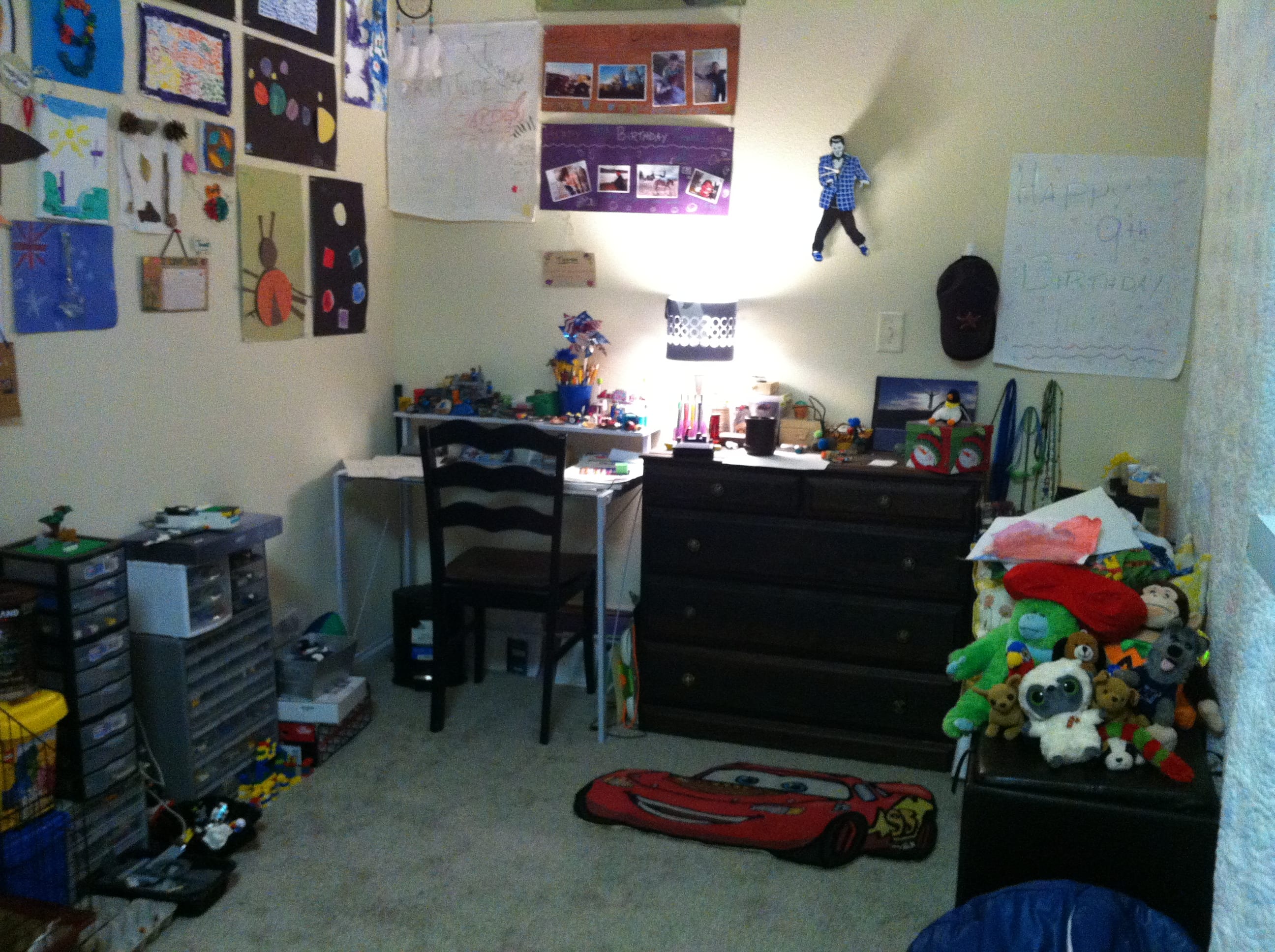 Seven months later …
November 27 2016
Tree and decorations to match tiny home living …. Simple and minimal …. Well into our second year in this lovely tiny home ….. Love, love, love …. xoxo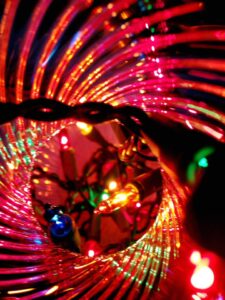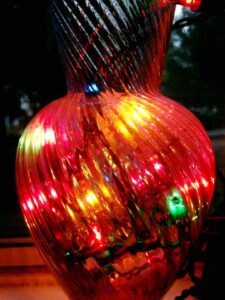 It's actually easy once one decides this is what one wants … Less stuff, less space to heat and cool, less space to keep clean, less space to fill up with stuff, less time put into "working" to pay for more space … AND discovering how to get along with and live in harmony with those closest to you. It's actually opened the door for much growth for all of us.
Here's a few blog posts I wrote about it when we first moved into the place … https://camilladowns.com/?s=tiny+home&submit=Search
**May 2021 Update** We lived in that sweet little home from August 2015 – November 2019. It was an adventure, an experience to remember, with many milestones reached and achieved during our time there.
November 2019 saw us moving into a bit larger space of 910 square feet. Just enough to add an extra bedroom and bathroom (2 bedroom/2 bath). We truly needed the extra space, with two teenagers needing their own space. I share my bedroom with the living room, so I have a really large bedroom!!
I have no regrets for the decision I made in 2015, for it taught us how to improvise and to make things work with what we had.
Blessings,
Camilla
See It. Share It. BE IT … Spread Love Everywhere You Go!
"Words of Alchemy", published December 2019, is a free-verse poetry memoir covering the last 6 years of my life. The poetry of nature, the poetry of healing, the poetry of appreciation, the poetry of love, in one beautiful book.
Amazing news! My 19 year old daughter, Lillian Darnell's debut book, "Where Would You Fly and Other Magical Stories" was published January 2018. Learn more and order here. 
Wonderfully exciting news! My 15 year old son, Thomas Darnell's book, Biggest Little Photographer is published. Be inspired! Learn more and order here.