April 8 2023
I had a root canal this morning. And let me tell you. I like this nitrous oxide gas. We need that stuff attached to the carts in grocery stores, airports, airplanes, and any other anxiety inducing places or appointments! That is the way to go! Basil wonders what took me so long to try it.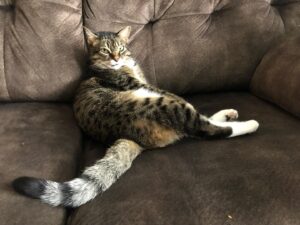 Seriously! Hook me up with one of them there tanks! Might have to dial it down a bit, as at one point I opened my eyes and thought the lamp/magnifying glass was the dentist's head.
I'm definitely going to ask my dentist if they have it for the next crown though. I've got 3 more crowns needed and that's 3 hours of tenseness I could do without.
Blessings,
Camilla
See It. Share It. BE IT … Spread Love Everywhere You Go!
"Words of Alchemy", published December 2019, is a free-verse poetry memoir covering the last 6 years of my life. The poetry of nature, the poetry of healing, the poetry of appreciation, the poetry of love, in one beautiful book.
Amazing news! My 21 year old daughter, Lillian Darnell's debut book, "Where Would You Fly and Other Magical Stories" was published January 2018. Learn more and order here. 
Wonderfully exciting news! My 17 year old son, Thomas Darnell's book, Biggest Little Photographer is published. Be inspired! Learn more and order here.