**THROWBACK POST** (Still housecleaning the blog. At least I've reached 2016 now!)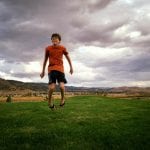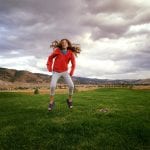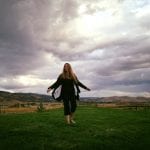 (Photos of us – Team TLC – 2016)
February 11 2016
"I think.
Lillian worries.
Camilla just is."
Thomas wisdom shared last night as we were reading in my bed before going to sleep …
He had a rough day yesterday. He made a choice at school that caused an unlovely consequence.
On the ride home I let him know he could not use his digital time as he overused it in the morning. By the time we got home he was in much distress. He had a full blown meltdown when he got home and I knew we needed to go for a walk.
I shared how unhealthy it is to not let oneself feel and experience anger and other negative emotions. That we must find that place where we can let ourself feel it physically, being with it, and without hooking into the story of the negative emotion; which can cause us to be harsh with others.
Nature is a wonderful guide during times like these, times when we resist feeling the rawness of life. About an hour after our walk Thomas had settled into acceptance and we had a great night. May you take advantage of the gift of nature when needed. xoxo
*************
I needed this reminder today. I've been having a rough past two weeks.
I'm exhausted. My body aches. My back aches. My shoulders ache. My neck aches. My hips ache. I'm sad and I've been sobbing on and off all day. I'm deeply tired. 
And, I'd just really like someone else to take care of me and everything else for a week or two …
I know that this too shall pass … However, in the midst of this crud, is definitely an unlovely place to be. I'm glad I'm still housecleaning on my blog and that I came across this one.
Here's to feeling all the feels … May they move on through …
Blessings,
Camilla
See It. Share It. BE IT … Spread Love Everywhere You Go!
Amazing news! My 17 year old daughter, Lillian Darnell's debut book, "Where Would You Fly and Other Magical Stories" was published January 2018. Learn more and order here.
Wonderfully exciting news! My 13 year old son, Thomas Darnell's book, Biggest Little Photographer is still available. Be inspired! Learn more and order here.
Go here to see latest soul writings. xoxo