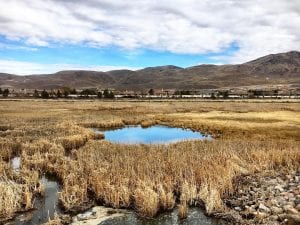 Wisdom Walk

You wake me up
You shake me up
You see through me.

The colors you pair
for these eyes to see.
Reflect my true colors
back to me.

With each step
of these feet
onto your graceful
and ever receiving surface,
My love I impart to you.

I focus on a tree,
I focus on a cloud,
I focus on a flower,
My love I give
to you each time.

Your love message travels
through these eyes
to my heart and soul.

The message of love
and appreciation travels to you
through my essence.

Walks underneath the glow
of your beauty,
The shine of your
magnificence,

Is the Way of loving myself,
Is the Way of appreciating,
Is the Way of Knowing
that which I receive
are love messages
for thine own self.
©2019 Camilla Downs
Blessings,
Camilla
See It. Share It. BE IT … Spread Love Everywhere You Go!
Amazing news! My 17 year old daughter, Lillian Darnell's debut book, "Where Would You Fly and Other Magical Stories" is arriving January 2018. Learn more and order here.
Wonderfully exciting news! My 13 year old son, Thomas Darnell's book, Biggest Little Photographer is published. Be inspired! Learn more and order here.
Go here to see latest soul writings. xoxo