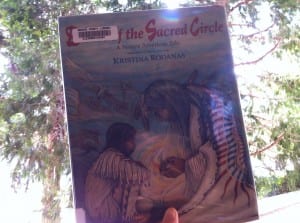 "Dance of the Sacred Circle" (amazon affiliate link) – A tale of bravery and magic based on a Blackfeet legend …. "The old ones spoke of the Great Chief in the Sky, whose breath gave life all the world. They said he lived in a wonderful land far above the stars …. " Another one we really enjoyed …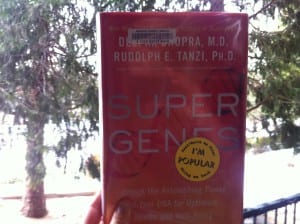 "Super Genes"  (amazon affiliate link) – I first read about epigenetics several years ago in Bruce Lipton's, "Biology of Belief"  (amazon affiliate link). This takes it even further with great information about the microbiome and inflammation. GREAT book. I'll be buying this one!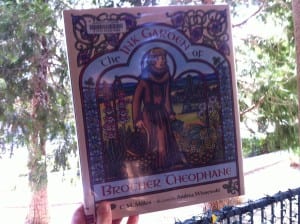 Another book we really enjoyed … "The Ink Garden of Brother Theophane" (amazon affiliate link)
A wonderful fiction based on the monks of the Middle Ages from Ireland who established monasteries throughout much of Europe and parts of the Middle East. The monasteries were the place where books were made. The monks carefully translated and copied the great written works of antiquity.
Blessings,
Camilla
See It. Share It. BE IT … Spread Love Everywhere You Go!
Did you know I wrote a book? It's titled "D iz for Different – One Woman's Journey to Acceptance" and you can read more about it here.
Latest "Book and Movie Musings":
[catlist name=book-and-movie-musings]
Go here to subscribe to my blog to ensure you receive new posts delivered straight to your inbox! Right here!