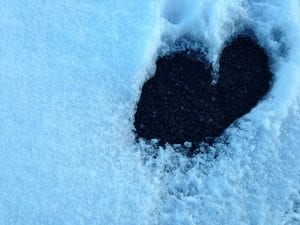 Have you ever had your thoughts overflow with an idea of something you feel you're supposed to be doing? Yet …. The heart whispers, "Not yet, sweet one. Let's plant that idea. It's still a seed."
The idea for "The Alchemy of You – Empowering You from Within" was born as a seed nearly five years ago. A seed of knowing so deep, that I bought the domain name at that same time.
The seed was planted, the root system was formed and then I moved on ….
Until about a month ago, when the seed was no longer. The seed had emerged from the soil of my heart, ready to grow.
Just as with anything that is birthed, I know that the idea in it's current form, and at some point in the future, is sure to lay to rest or transform into something completely different. So, if you feel moved; reach out to me sooner, rather than later.
"The Alchemy of You – Empowering You from Within" is a mentoring program I soft launched last month by offering 10 gratis sessions. Only 1 gratis session remains.
"I have done 2 sessions with Camilla, and the process has been so healing for me during this tough time I am experiencing. I highly recommend initiating contact with Camilla if you need an alternative way to process the stresses of life. She is empowering and kind!" – Maria Barber, Nevada
"Camilla is a wonderful mentor. I took four sessions with her. She taught me simple techniques to connect with my inner self, and enjoy the present moment. She also helped me cultivate more self-trust, self-love, and peace of mind. What I loved the most about her mentoring sessions was that the answers I was seeking for, came from the heart! I also loved the writing and breathing exercises she shared with me. Thank you Camilla!" Jessica Araus, Netherlands
This mentoring is for anyone who: struggles with self appreciation, struggles with decision making, struggles when triggered by others or one's own thoughts, or struggles being one's true self.
Love is at the root of these sessions; helping to melt the frozen barrier surrounding the heart … xoxo
(Photo Credit: Me)
Blessings,
Camilla
See It. Share It. BE IT … Spread Love Everywhere You Go!
Amazing news! My 17 year old daughter, Lillian Darnell's debut book, "Where Would You Fly and Other Magical Stories" is published. Learn more and order here. 
Wonderfully exciting news! My 13 year old son, Thomas Darnell's book, Biggest Little Photographer is published. Be inspired! Learn more and order here.
Go here for latest posts.