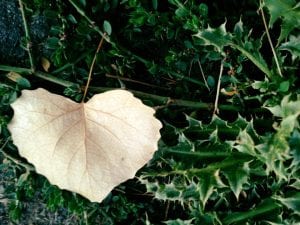 Love floats
On the wind.
Love brushes
By when one
Least expects it.
Divine love
Surrounds all.
Divine love
Is within all.
All is Divine Love.
At times it
May feel as
If love landed
With thorns that
Penetrate deep
And painfully.
Bring oneself
Into the stillness
One must.
So as to separate
From the pain.
The stillness.
The silence.
Is the doorway
To knowing the
Pain as the portal.
The portal to
freedom of
experiencing
And knowing the
One love.
Love,
The Leaf
xoxoxo
– 2017 Lessons from Nature
Blessings,
Camilla
See It. Share It. BE IT … Spread Love Everywhere You Go!
Amazing news! My 16 year old daughter, Lillian Darnell's debut book, "Where Would You Fly and Other Magical Stories" is arriving November 2017. Learn more and order here. 
Wonderfully exciting news! My 12 year old son, Thomas Darnell's book, Biggest Little Photographer is published. Be inspired! Learn more and order here.
Latest Articles:
[catlist name=blog]