Would you like the chance to win a book a day for 30 days? Here it is!
My latest book, Words of Alchemy, will be given away on May 2, 2020. If you'd like to enter to win, visit this link … https://authorsmstevens.com/30days/words-of-alchemy/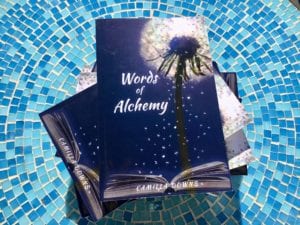 To see the full list of books, with descriptions, and to enter to win, go here … https://authorsmstevens.com/30days/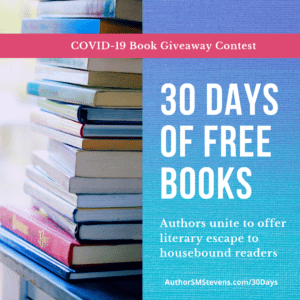 30 Days of Free Books — A COVID-19 Book Giveaway Contest: Authors unite to offer literary escape to housebound readers.
Twenty-three authors, many of them award winners and best sellers, have banded together to offer "30 Days of Free Books" — a month of giveaways to provide some free books to housebound readers during the coronavirus pandemic.
Whether you prefer fiction or non-fiction, poetry or prose, children's books or Young Adult or Adult, memoir or historical fiction or mystery, print or ebook format, you'll find something you like on this list.
COVID-19 Note: Many writers are offering the winners of their books a choice of print book or ebook. We encourage winners of print books to check the latest expert guidance on how long the virus lives on cardboard and paper before opening their package.
HOW TO ENTER: Click on the name of a book (here … https://authorsmstevens.com/30days/) for more details including a book description, book format (paperback or ebook) and the contest entry form. Enter for as many books as you like. On the date noted, a winner will be chosen to receive that day's book. Winners will be notified by email. Open to U.S. residents only.
(In the spirit of COVID-19 solidarity, we are not asking you to follow us on social media, sign up for a newsletter or share the contest details with friends in order to enter this contest.)
Happy reading, and stay safe.
Blessings,
Camilla
See It. Share It. BE IT … Spread Love Everywhere You Go!
"Words of Alchemy" has arrived, December 2019! A free-verse poetry memoir covering the last 6 years of my life. The poetry of nature, the poetry of healing, the poetry of appreciation, the poetry of love, in one beautiful book.
Amazing news! My 18 year old daughter, Lillian Darnell's debut book, "Where Would You Fly and Other Magical Stories" was published January 2018. Learn more and order here. 
Wonderfully exciting news! My 14 year old son, Thomas Darnell's book, Biggest Little Photographer is published. Be inspired! Learn more and order here.