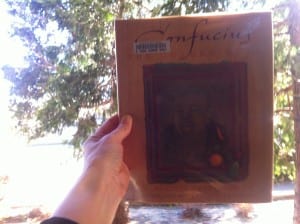 We LOVED this book! There's so much I want to share from it. Here are a few:
"I never denied my teaching to anyone who sought it, even if he came to me on foot with nothing more to offer as tuition than a package of dried meat." This speaks to my heart.
"Confucius himself said that he acquired information by using his eyes and ears: 'I listen carefully, pick out what is best, and follow it myself. I see many things, and I remember them.'" This too!!
"Wherever you go in the world, you should treat all those whom you meet as if you are receiving a highly honored guest."
"'Is there any single word that could guide a person's entire life?' asked his student Zigong. 'Perhaps it is shu.' Confucius replied. Which means "compassion", "open-heartedness," or "caring for others."
xoxoxo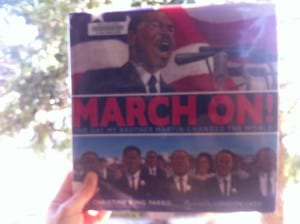 We read this on Martin Luther King Jr day. All three of us loved it. It was made more interesting coming from his sister's perspective.
"Free at last, free at last, thank God almighty, we're free at last!"
"To truly love something is better than simply to understand it, and to rejoice in it is better than simply to love it."
"Do you want to know what knowledge is? When you know something, recognize that you know it, and when you don't know something, recognize that you don't know it. That's knowledge."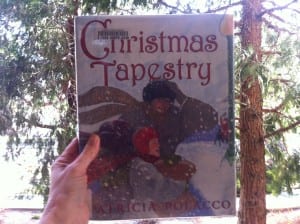 Christmas Tapestry
A beautiful tapestry from a second hand shop and an elderly Jewish woman lead to a real Christmas Eve miracle. We loved it!