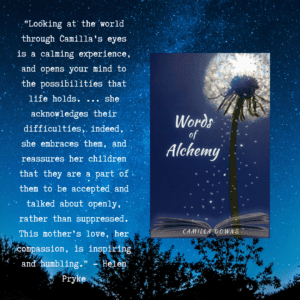 Thank you to fellow author, Helen Pryke, for this beautiful review on her Pink Quill Books blog. I am deeply touched by this expressive and warm review!
"My review for Words of Alchemy by Camilla Downs, 5/5 stars.
Camilla Downs takes us on her journey of healing, compassion and love in this collection of poems. Each one is written from the heart, and her warmth, and her love for her children shines through every word.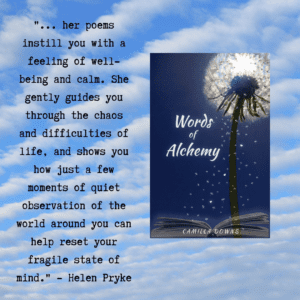 Nature and its healing power is very important to Camilla, and her poems instill you with a feeling of well-being and calm. She gently guides you through the chaos and difficulties of life, and shows you how just a few moments of quiet observation of the world around you can help reset your fragile state of mind.
Looking at the world through Camilla's eyes is a calming experience, and opens your mind to the possibilities that life holds. I loved the poems about her children, and how she acknowledges their difficulties, indeed, she embraces them, and reassures her children that they are a part of them to be accepted and talked about openly, rather than suppressed. This mother's love, her compassion, is inspiring and humbling. Highly recommend."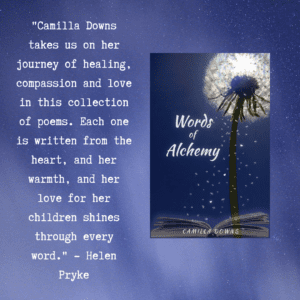 To read the full review, and to visit Helen's blog, go here …