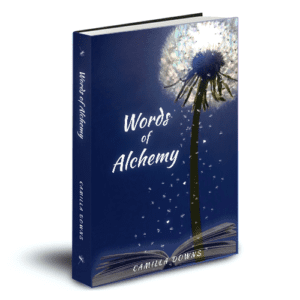 The poetry of nature, the poetry of healing, the poetry of appreciation, the poetry of love … in one beautiful book.
Order a personalized signed book for $14.40 (10% off and includes tax and free shipping).
To order Follow This Link (click here) and enter the total of $14.40 (or more if you'd like to throw in a tip). Want more than one book? Add $14.40 for each book. FOR U.S. ORDERS ONLY. (International orders welcome with shipping costs added. Send an email to Camilla Downs @ gmail . com if you would like a personalized signed book(s) shipped internationally.)
Discount and personalized signed book not available from Amazon. Link for Amazon at bottom of this post.
Book Blurb:
In Words of Alchemy, Camilla Downs invites you to walk with her to share her love of Nature through a heartfelt free-verse poetry collection.

During her daily strolls she is mindfully present as she delves into life in the raw and experiences her heart's observations.

Camilla embraces what happens when she opens her heart and invites the written words to flow. The Alchemy of Love and Healing is what happens.
Praise for Words of Alchemy
"Words of Alchemy, a heartfelt new collection by Camilla Downs, lives up to its namesake in numerous ways. Downs spans the broad range of nature, healing, love, and parenting, while making sure we have a little fun along the way. And the bridge she creates from the mindfulness of how we see the world at large to the poetry of everyday life is certainly worth a stroll or two across its borders." – Thomas Lloyd Qualls, Award-winning author of Painted Oxen
"This poetry collection offers contemplative words, soothing thoughts and peace to the reader." – Sue Bentley, Bestselling author of Second Skin
"Camilla Downs shares truth, vulnerability and wisdom in her Words of Alchemy collection, inviting readers to be inspired, contemplate and dive into her world of self-awareness and growth." – G. Brian Benson – Award-winning author, actor and spoken word artist
"These poems take you on a calm and loving walk through the verses of the author's thoughts. Alchemy is a perfect word for the title as Camilla Downs understands nature; connecting with its magical, medicinal qualities and beauty which she conveys throughout her poetry." – Ailsa Craig, Author of The Sand Between My Toes
"Words of Alchemy is a chronicle of hope. These poems are an encouragement, especially when we are feeling at our lowest, to keep seeking the light that is our way forward, and focus on the real. This collection is a walk through the positive nature of life. Camilla Downs is to be commended." – Frank Prem, Author of free-verse memoir Small Town Kid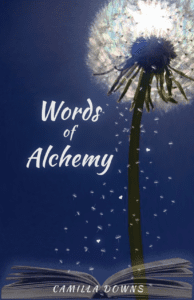 ***********************************
Where Would You Fly and Other Magical Stories – Published in January 2018 with stories and drawings by Lillian Darnell with contributions and editing by Camilla Downs and Thomas Darnell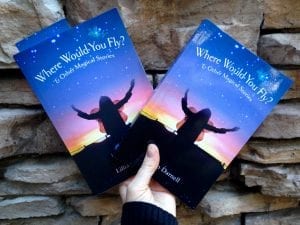 Welcome to the radiant imagination of Lillian Darnell, a wonderful and unique human being, the kind who comes around only once in every 56,000 births, as she is missing the short arm of her 18th chromosome.
Leave this reality behind and enter enchanted lands awash in mysteries, happy endings, adventures, and inspiration. Come within and discover heartwarming and beautiful tales, woven with love and magic, brought forth from the imagination of a young woman with a different perspective. Lose yourself in wondrous adventures as you follow courageous, enchanting characters, kind animals and plant life, and graceful Mother Nature.
The delightful tales, legends, and poems within these pages were written by Lillian Darnell between the ages of four and fifteen. The stories and poems are mostly edited for spelling and grammar, yet the bulk of the stories remain as she originally wrote and published them to include a few grammatical errors and made up words.
Will a girls dream of becoming a princess come true?
How can sad, mischievous, fearful animals help humans feel emotions?
How did the world come to have color?
(Go here to view the interactive Google Pin Map of Where the Book Has Flown So Far)
**Artist: Nazar Rybak
Title: Children Fun Times
https://www.hooksounds.com
"You can't help but feel happy and be inspired while reading this book. Lillian's stories jump straight out of her heart and onto the pages in an authentic, innocent, and loving way. The world needs more positivity and happiness and her stories are bursting with both. Thank you Lillian!" -G. Brian Benson – Award-winning and best-selling author, actor and TEDx speaker.

"Let your imagination be taken away with Lillian Darnell's writings and allow yourself to be transported to places where anything is possible with love, joy and a touch of inspiration. This collection is born from a young woman with a unique perspective on how our world could be – immerse yourself and come, see the world through Lillian's eyes." -Dr Veronica Wain – Award winning filmmaker, Academic, Author, Disability Advocate

"Although all of us who love fairies understand that children, with their vivid imaginations, are closer to magic than any of us, we all yearn to retain that childlike sense of wonder. Lillian Darnell's writings are a welcome reminder of what is possible when you dream big, and accept no limitations." – Grace Nuth, Senior Editor – Faerie Magazine
Order on Amazon:
OR order a signed book from the author, please use the below "Buy Now" PayPal button or mail a check to: Camilla Downs, PO Box 19812, Reno, NV 89511. The cost with shipping is $19.00 (PLEASE NOTE: The button below is only for our U.S. friends. The shipping is about $25 for our Canadian, Australian and other overseas friends. Please email CamillaDowns @ gmail . com … and we will send you a different paypal link)
****************************************
Biggest Little Photographer – Published October 2016 with Photography and Quotes by Thomas Darnell and Content and Design by Camilla Downs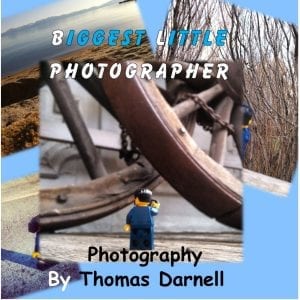 This book, Biggest Little Photographer, represents the fruition of a desire. Yet, within that is the message that the steps along the journey of ones desire are what comprises life itself.
It's sure to inspire with great quotes; almost all of which were chosen by Thomas (some by me). I've placed it in the photography/gift/inspiration category as these are most fitting. Order HERE (Cost $20).
All the photos were taken by Thomas when he was 8 and 9 years old, so this is not your typical photography book. Yet, I'm heartfuly positive it will not disappoint. If interested in learning more about the book, go here … Biggest Little Photographer Arrives – We DID it!
So far the book is being sold through the website, in six local shops (Reno), and coming soon to Amazon. Here are the local shops:
The Discovery Museum Gift Shop
Don's Pharmacy
Sierra Pharmacy
Galena Creek Visitor's Center
Buy Nevada First Gift Shop
NeverEnder
Who is this book for? We have learned that it appeals to ages from 8 years old to 80 years old … and beyond!
It is an inspirational book regardless of one's age and we are finding that photographers love the book too! The reviews listed below will give you more of an idea. They range from a 10 year old to a lovely person in her 60's.
Reviews:
"I got the coolest package in the mail today. Just when I was getting homesick and missing the west coast this came at the perfect time. This book was created by the most amazing 8 year old I know who is the perfect example of determination and going after your dreams and he's accomplished more in those 8 years then I ever will. Thank you for warming my heart on this rainy Texas night. This kid is going places and has a positive message to share." ~Gloria, Texas

"Since your book arrived last week, I have read it a couple of times thru and also just looked at a few pages and smiled! You certainly are to be commended for taking on and completing such a big project for an entire year! It is so lovely for you to have a dream come to fruition at your young age! The quotes were just perfect and so appropriate! The message for me is to not take life for granted. Your little photographer took pictures of the ORDINARY and made them EXTRAORDINARY thru his camera lens and your vision. Congratulations and best wishes for your future." ~Patricia, California

"It gives me so much joy! I love it! Just thought I'd let you and Thomas know." ~Kathy, Reno
"I love it and can't stop looking at it. Biggest Little Photographer has a kids touch and point of view and it's giving me encouragement to continue working on my project." -Jorden, 10 years old, Pennsylvania

"The book is absolutely beautiful and literally exudes all the love that went into making it!! A real treasure!"  – Michaela, Reno

"Is there a child you want to inspire to go for their dreams? Consider this book a wonderful gift idea! With a passion for legos and a determination to go from "I can do it!" to "I did it!," Thomas has accomplished an amazing feat!" ~Lois, Louisiana
Thomas' segment on KOLO 8 on Friday, 4.7.17, talking about Biggest Little Photographer. It's about 2 minutes. xoxo
"Thomas is so cool! If you didn't get a chance to see his interview Friday, please watch it here. This 11 year old is published!!!" – Sarah Johns, KOLO 8
_____________________________________________________________________________
D iz for Different – One Woman's Journey to Acceptance – Published May 2012 by Camilla Downs
In her early thirties Camilla Downs landed in a different place than she had planned; a place more different than she could ever have imagined. Five years into her marriage with a happy three-year-old daughter, a phone call with a diagnosis from the pediatrician changed everything.
This A to Z inspiring memoir recounts Downs' journey to acceptance of herself, her daughter's genetic abnormality of 18p- and becoming a single mom. Through Downs' realization's we learn that accepting ourselves and our situations is the key to being able to accept others, tap into our vein of courage and live in the present moment.  Downs details her journey with the methods and thought process that led her to achieve true acceptance and genuine happiness. You'll learn ways to redefine your thought processes and belief system by applying the practical, insightful "Tips for the Journey" at the end of each chapter.
Whether you need to decrease stress and worries, or increase self-confidence, this powerful book will help you make changes for the better and realize you are not alone. Begin your new journey today!
"As a blind person myself, I understand the challenge and blessing of doing things differently. In this book, Camilla shares her journey with Lillian which will help us all do more, give more, and be more."~Jim Stovall, Emmy-award Winner, Best-selling author,The Ultimate Gift
"My granddaughter Mable and my niece Elizabeth are both different enough to have special needs so I speak from personal experience about Camilla Downs enlightening book D iz for Different: One Woman's Journey to Acceptance. I believe this book will help those who find themselves asking how and why questions about their "differently-abled" loved one. This quick and thoughtful read gives answers to hard questions and provides some easily used tools to help people move more quickly to a place of peace and acceptance." ~Julie Ziglar Norman, Proud Grandmother and Aunt, Founder of Ziglar Women, Inspirational Speaker, Author of Growing Up Ziglar: A Daughter's Broken Journey from Heartache to Hope
"Camilla's light shines very bright in "D iz for Different – One Woman's Journey to Acceptance".  She offers a wonderful combination of heart, intelligence, drive and a true inner desire to help families who are going through the trials, tribulations and loving moments of having a child with special needs. By authentically sharing her own story, hers is a voice of compassion, support and guidance."  –G. Brian Benson – Award-winning author and advocate of inspiration.
"Camilla Downs has been through it all and came out on the other side smiling. She has taken her real-life experiences and created teachable moments for all to learn. This book has the ability to change your life if you read it. What are you waiting for?" –Tim Wambach and Mike Berkson – stars of the hit 2 man stage show, Handicap This!
What others are saying about "D iz for Different" …
Purchase on Amazon by going HERE … or use the button below: 
Or for an autographed book purchase using the button below. This button is ONLY for US Residents. If you reside outside the US and would like to purchase, please contact us and we will calculate shipping costs.