Today's walk with me theme …
"Continue to walk your path in peace and stick to it with determination and serenity." ~Camilla
I had just asked Mother Nature what, if any, message there was for me on this particular walk. Right after that I spotted this lovely turtle sunning on a rock.
"In moments of stillness and acute quietness, when the noisy mind is devoid of the chaotic business of thinking, an awareness of another dimension reveals itself. It is a dimension of union; the viewer and that being viewed are one. It is the ending of isolation." ~ Del Wynn, Ack Poetically (Discovered this beautiful quote in The Curious Nature Guide)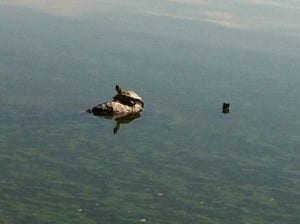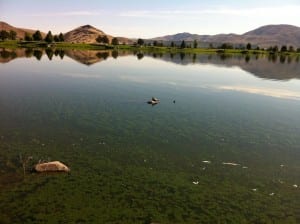 I help to support my family with my writings. So … there is an Amazon affiliate link in this post. This simply means that if you click through to Amazon for more information about a book, and you buy something, we get a few cents (and it doesn't cost you anything more than usual). Also, If you benefited from this writing, would you like to toss a tip in the

love offering "bucket"

? Oceans of gratitude … xoxo
Blessings,
Camilla
See It. Share It. BE IT … Spread Love Everywhere You Go!
Latest Articles:
[catlist name=blog]
Go here to subscribe to my blog to ensure you receive new posts delivered straight to your inbox!