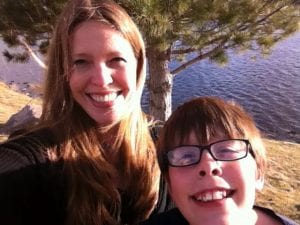 Finished Thomas' Christmas Gift!
I so much loved making this. I like to use recycled items so this is on a piece of cardboard. The top and bottom border, flower stem, and two hearts are candy wrapper (Trader Joe's Dark Chocolate Honey Mints) as Thomas loves the color and we save them (and I love that they are only 3 ingredients).
The tree is from an old calendar, the cow is from an old issue of Edible Reno-Tahoe magazine, the house and cat are from an old Trader Joe's circular, and the rest is glitter glue! Made to hang with a piece of old hemp shoe string. About 5 years ago a friend gave us rolls and rolls of this hemp string. Still using it!
He loves trees, cows, and cats, and I know he would love living in that house … xoxo
Dearest Thomas
May you always ask questions,
May you always engage others in conversation,
May you always seek to understand.
May you ever know there are times when silence is the Way.
May you continue to be an explorer in the sea of knowledge,
May you filter that knowledge through the knowing of the Heart,
May you love this life and live it to the fullest.
May you ever be connected to the knowing of your Heart,
May you ever still hold compassion for all beings, animals, and plant-life,
May you ever hold the desire to advocate for what speaks to your Heart.
May you always be aware of your connection to Nature,
May you always continue to explore Nature's beauty,
May you always see the beauty when others see it not.
May you ultimately discover that all the answers lie within You.
May you continue to yearn for walking the trails and woods of Nature,
May the peace and warm feelings instilled by this continue to fall upon you as gently as snowflakes fall upon the Earth.
May happiness and joy ever be woven into your life,
May happiness and joy sprout in every nook and cranny of your days,
May you always be reassured that all is happening as it should and all is okay.
May you ever stay true to the compass of your Heart.
May you ever know that the Heart is where my love for you resides,
May you ever know that my love is eternal, throughout all of time, and all dimensions.
I love you,
Camilla 💖
Mom
xoxo
1.14.18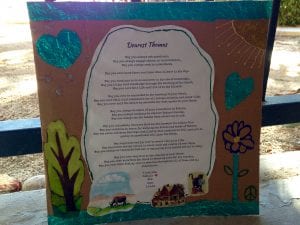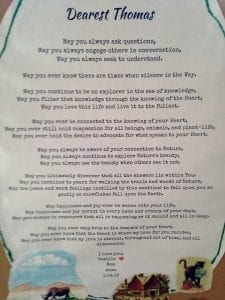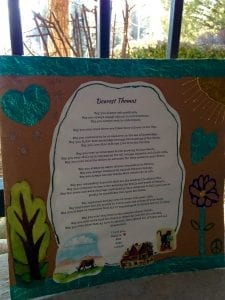 Blessings,
Camilla
See It. Share It. BE IT … Spread Love Everywhere You Go!
Amazing news! My 16 year old daughter, Lillian Darnell's debut book, "Where Would You Fly and Other Magical Stories" is published. Learn more and order here. 
Wonderfully exciting news! My 12 year old son, Thomas Darnell's book, Biggest Little Photographer is published. Be inspired! Learn more and order here.
Latest Articles:
[catlist name=blog]