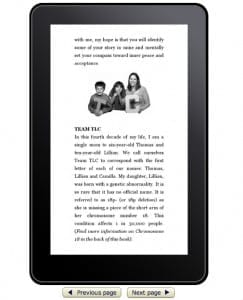 FREE for the next three (3) days! 12:00 a.m. on Sunday, April 28, 2013 through midnight, Tuesday, April 30, 2013. Help me out y'all! Even if you never plan on reading "D iz for Different", please take a minute to download it while it's free! The more downloads the book receives the more exposure it will receive. Go here for the kindle version of "D iz for Different".
Feel free to leave a comment here when you download or tag me on facebook! Also, feel free to share this post or the facebook event with your friends. If you comment here, tag me or post on my timeline that you downloaded the book during this 3 days, I'll draw one person to receive an autographed paperback version of "D iz for Different"!
I'll owe you a big hug when next we see one another!
(iPhone, iPad and Android users can get the ebook for free also by downloading the free Kindle app!)