April 28 2023
Last Friday a good friend learned they'd be moving from the community.
They have such big, bright, beautiful energy. Their absence has left a hole in my heart, dimming the experience of living here.
At times, participating in life is tender. Be sure to seize those moments, surrender to them, lest they be gone in an instant. ❤️💋❤️ (Photo of the beautiful sky just now.)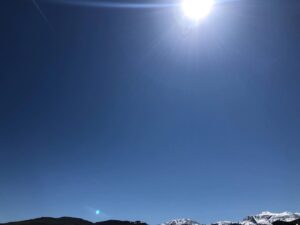 April 29 2023
Wonderful walk this morning before it gets too warm.
Something I've noticed after being around for half a century 😱, there are those who judge and feel threatened when others share their light and joy. And there are those who embrace it when they observe others exuding their joy, joining with them, and sharing their own joy and light. This leaves both parties feeling uplifted, ignited in some cases.
I hope more of us can learn to be the latter. ❤️❤️❤️ Imagine.