July 7 2018: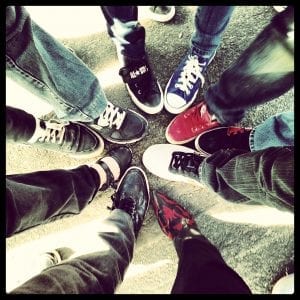 (Photo credit: Me – Taken in 2014 of myself and students in the Success for Teens blogging class I was teaching at the time)
Do you have a game plan? On the four hour flight from Vegas to Baltimore I sat next to Mark Everest.
For nearly the entire flight we shared about his family – wife, daughter, son, grand daughter -, books he's written, his company, his workshops and speaking, his hippie friend who lives above Santa Monica. And I shared about the conference, Chromosome 18, my family, Thomas and Lillian, our books, my path.
Then we talked about Stephen Covey, Zig Ziglar, Earl Nightingale, Charlie Tremendous Jones, Wayne Dyer, Deepak Chopra, and some I'm forgetting.
I just read the first 50 pages of his first book which he gifted to me. Quote from the book, "Strength does not come from physical capacity. It comes from an indomitable will." -Mahatma Gandhi
I shared with him I am most likely the most Woo Woo person at the conference; he said, "You are needed there." This same comment was repeated to me by someone dear to me on the last night of the conference. Messages it did my heart good to hear!
It's a wonderful feeling to truly connect with others. I feel we bless one another and are sharing a gift with one another when we do this. Now. That's what I call a Game Plan!! And, that's my GamePlan! xoxo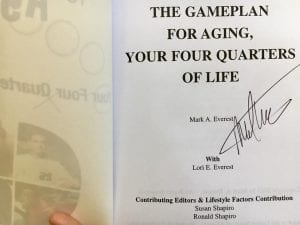 Blessings,
Camilla
See It. Share It. BE IT … Spread Love Everywhere You Go!
Amazing news! My 17 year old daughter, Lillian Darnell's debut book, "Where Would You Fly and Other Magical Stories" is published. Learn more and order here. 
Wonderfully exciting news! My 12 year old son, Thomas Darnell's book, Biggest Little Photographer is published. Be inspired! Learn more and order here.
Latest Articles:
[catlist name=blog]