Welcome to the 2021 Christmas Fayre hosted by the Meeting the Authors! Facebook Group!
Beginning today, Friday, December 3rd, and running throughout the weekend. Join us for great gift ideas. Each day will hold different and beautiful gifts. With books, candles, and handmade gifts, there'll be something for everyone! Have a browse and invite your friends too. The more the merrier! 🎄🎄🎄
Follow the link to join us:
Team TLC items being offered during the Christmas Fayre
Team TLC Books: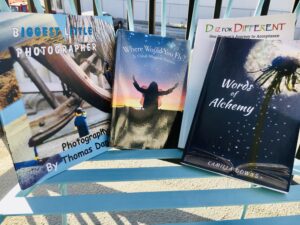 Words of Alchemy
Words of Alchemy is the poetry memoir of a single mom who travels life with reverence and reflection, reading at times like magic spells of love and good wishes. A book for those in need of uplifting, easy to read poetry that leaves one feeling comforted, inspired, with a different view of how life can be lived.
In Words of Alchemy, Camilla Downs invites you to walk with her to share her love of Nature and Life through a heartfelt free-verse poetry memoir.
During her daily strolls she is mindfully present as she delves into life in the raw.
Camilla embraces what happens when she opens her heart and invites the written words to flow. The Alchemy of Love and Healing is what happens.
Link to buy: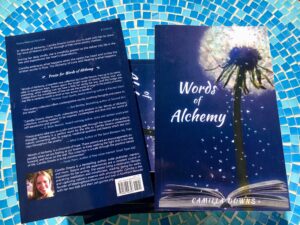 Where Would You Fly and Other Magical Stories
Welcome to the radiant imagination of Lillian Darnell, a wonderful and unique human being, the kind who comes around only once in every 56,000 births, as she is missing the short arm of her 18th chromosome.
Leave this reality behind and enter enchanted lands awash in mysteries, happy endings, adventures, and inspiration. Come within and discover heartwarming and beautiful tales, woven with love and magic, brought forth from the imagination of a young woman with a different perspective. Lose yourself in wondrous adventures as you follow courageous, enchanting characters, kind animals and plant life, and graceful Mother Nature.
The delightful tales, legends, and poems within these pages were written by Lillian Darnell between the ages of four and fifteen. The stories and poems are mostly edited for spelling and grammar, yet the bulk of the stories remain as she originally wrote and published them to include a few grammatical errors and made up words.
Will a girls dream of becoming a princess come true?
How can sad, mischievous, fearful animals help humans feel emotions?
How did the world come to have color?
Link to buy: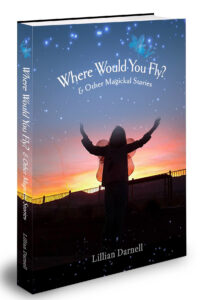 Biggest Little Photographer
Life is what happens from here to there, what happens between deciding what you want and receiving that which you want.
Who is the "Biggest Little Photographer"?
Why Mr. Minifigure?
At 8-years-old Thomas Darnell read an article about a professional photographer who had taken photographs of a minifigure taking photographs for 365 days. When inspired to begin his own 365 photography project, he bought a minifigure camera with his own money. A few months into the project, Thomas considered abandoning it. After considering how it would feel to finish as opposed to not finishing, he chose to continue.
Within this book you will find love, wonder, inspiration, and the knowing that whatever you dream, whatever you want to accomplish, it can be done. You will also find that life is what happens between asking, "Can I do that?" and "I did it!"
Link to buy: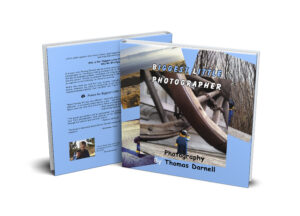 D iz for Different – One Woman's Journey to Acceptance
In her early thirties Camilla Downs landed in a different place than she had planned; a place more different than she could ever have imagined. Five years into her marriage with a happy three-year-old daughter, a phone call with a diagnosis from the pediatrician changed everything.
This A to Z inspiring memoir recounts Downs' journey to acceptance of herself, her daughter's genetic abnormality of 18p- and becoming a single mom. Through Downs' realization's we learn that accepting ourselves and our situations is the key to being able to accept others, tap into our vein of courage and live in the present moment. Downs details her journey with the methods and thought process that led her to achieve true acceptance and genuine happiness. You'll learn ways to redefine your thought processes and belief system by applying the practical, insightful "Tips for the Journey" at the end of each chapter.
Whether you need to decrease stress and worries, or increase self-confidence, this powerful book will help you make changes for the better and realize you are not alone. Begin your new journey today!
Link to buy: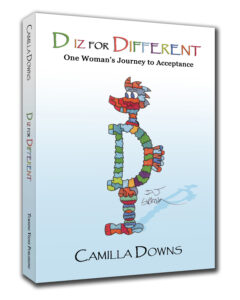 Lillian's Imaginarium – etsy shop:
Bio:
I am a writer and artist who loves rainbows, emojis, nature, art, Christmas, and music. I also have a rare chromosome deletion called 18p-. (My mom, Camilla, helps me with my etsy store.)
https://www.etsy.com/shop/LilliansImaginarium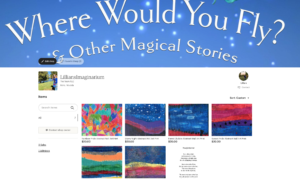 A Throwback Merry Christmas Wish, from 11 years ago – December 24, 2010: (WoW! How I've changed??)