With Lillian turning 18 and the stressful move, I got behind on posting things here. For a while, you'll be getting some older posts as I get caught up (this one from my birthday in February) … Much love!
I had been holding off on posting this as there were to be further celebrations. COVID19 had other plans. So ….. to be continued …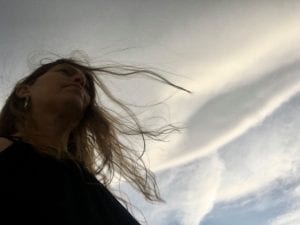 February 26 2020 – The Actual Birthday Day
The sun is shining through my windows
I can see beautiful Mount Rose from where I sit on our comfy new couch
I'm sitting on this new couch, in our new place, with a bit more elbow room
I'm having my second cup of medium dark Sumatra coffee
I've cleared my calendar and only doing what pleases me today
We shall see what the day holds
The first day of my 50th year on this magnificent, magical ball spinning in space
I wish for all of you a moment, or more, of serenity on this day.
Thanks to my daddy for treating us to dinner, so I could skip cooking dinner, and celebrate this half century day. Thanks to Great Full Gardens for taking online orders, so he could treat us.
For me: Jackfruit soft tacos with new harvest pea shoots, avocado, salsa, Mexican rice, Great Full white beans, and all sorts of yummy sauces, along with cashew cheese, jalapeño aioli, and cashew sour cream. My new favorite dish!!! Yum!! (I was kinda, really hungry by the time we sat to eat; hence, the blurry photo of my food!) Followed by an incredibly large, moist vegan double chocolate chip cookie (which I got for free since it's my birthday!!)
Thomas: Magical mushroom blend … Organic cacao, chaga, reishi, lion's mane, turkey tail, cordyceps, and maple syrup. He loves this super food beverage. Followed by a pastrami Reuben with House made coleslaw. Ending with a double chocolate chip cookie.
Lillian: She's not a fan of the menu there, so I grabbed her an order of fries from Burger Me to go with her usual dinner. Followed by a giant snickerdoodle cookie.
After a couple of hours, Thomas and I had a root beer float, with Coconut Bliss dark chocolate "ice cream".
Now … I may just have a quick solo dance party to end the day. We will have a do over day on Friday or Saturday, or maybe next week sometime, to celebrate a bit more. I won't sugar coat it. Beginning yesterday about 4:00 pm, a nightmare began for two people who mean the world to me, something no family member ever wants to experience. It's was tempered by all of the lovely and thoughtful messages I received. Thank you all very much for that!!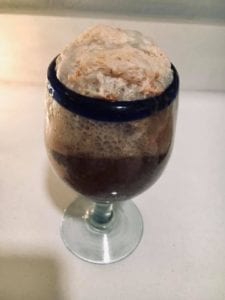 To read the full post, head over to The Team TLC website … Click the link below …
Happy Birthday Camilla – The Sun is Shining Through My Windows