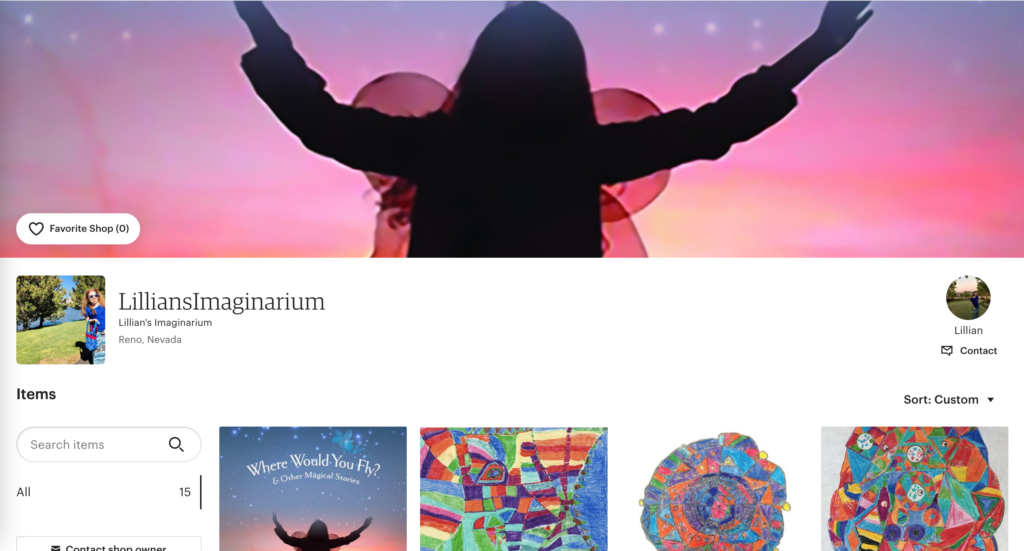 Hey! Hey! Here's the huge announcement regarding my daughter, Lillian Darnell's, creations!
I have been working on this for months, with the help of a very incredible friend! Thank you to Kate Raina for guiding me, and getting Lillian's creations in the proper format for digital printing and professional printing.
There are more items to add, I just needed to get this thing "live" to push myself! If you use etsy, please favorite Lillians Imaginarium. And please let me know if you see anything out of sorts. I have no idea what I'm doing, I just figure it out as I go along. Thanks to everyone who cheers us on, and supports all of our creations. Oceans of love to all of you! xoxo
For anyone new to my blog, Lillian is my 19 year old daughter. She has a chromosome difference called 18p- (which means she is missing the short arm of chromosome number 18). This affects 1 in 55,000 people. This manifests in difficulty with speech/articulation, emotional regulation, balance, and depth perception, anxiety, sensory issues, inflexibility, chronic stomach pain, and pain in general. She will be tested for autism in the near future, which will guide us, and help in better understanding Lillian.
Check it out …
Blessings,
Camilla
See It. Share It. BE IT … Spread Love Everywhere You Go!
"Words of Alchemy", published December 2019, is a free-verse poetry memoir covering the last 6 years of my life. The poetry of nature, the poetry of healing, the poetry of appreciation, the poetry of love, in one beautiful book.
Amazing news! My 19 year old daughter, Lillian Darnell's debut book, "Where Would You Fly and Other Magical Stories" was published January 2018. Learn more and order here. 
Wonderfully exciting news! My 15 year old son, Thomas Darnell's book, Biggest Little Photographer is published. Be inspired! Learn more and order here.