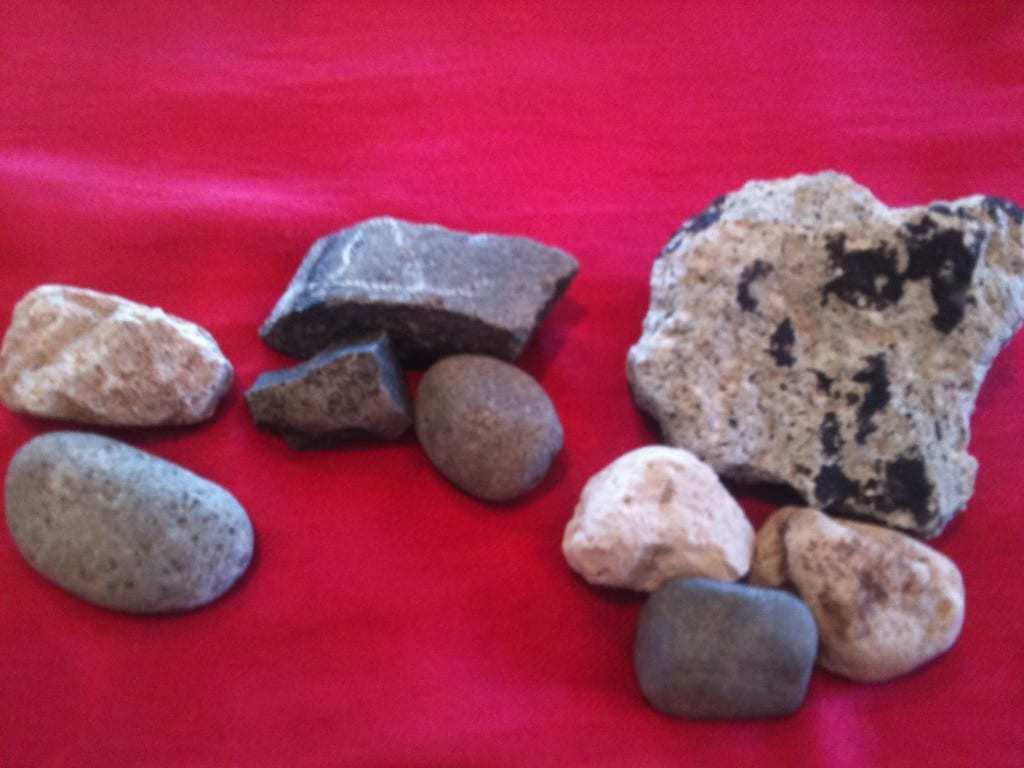 Thomas went on a quick bike ride this morning before school … and brought home gifts for me and Lillian …. ROCKS. This kid totally Rocks!
Perhaps he was inspired by the gift Lillian and I brought him from our date this past Sunday. We brought him a sticker from Squeeze In and a weed eater string we found at the park. He liked the weed eater string best!!
My wish is that y'all will be inspired to show some gratitude/kindness to someone you love today by giving them a homemade or nature made gift! Have FUN!! Visit here to see and read about a get well gift I gave to a friend that is rock inspired!
This article is now part of my inventory in Inspired Living.  

I enjoy taking the time to share information with y'all that I think is helpful and give you ideas to live an Inspired Life. So, if you feel this helped you in any way, toss a tip into the tip bowl on the way out of Inspired Living.

If you can't afford to donate, please feel free to pass this article along to others who might get some help from it. Thank y'all to everyone who has donated and shared in the past. I don't always get a chance to respond, and the donations, shares and comments are my indicators that what I share is helpful. Thank YOU!