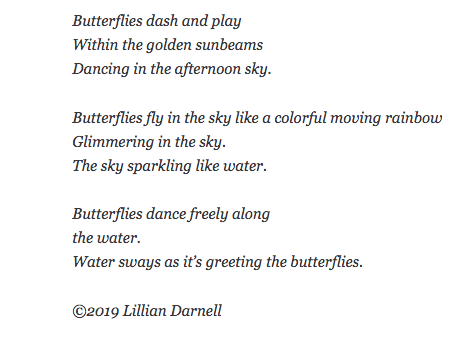 Want to help spread the word for my special needs daughter, Lillian? She is fundraising to help pay for our attendance at the annual Chromosome 18 conference this July in Colorado Springs.
Who wouldn't love a custom poem created just for them? That's exactly what Lillian is offering for her fundraising efforts. Lillian is a natural poet and loves writing poetry.
For anyone new here, Lillian Darnell is my 17 year old special needs daughter. Her condition is called 18p- as she is missing the short arm of Chromosome #18. We attend a yearly conference every summer specific to her condition. She is adamant every year that she help raise money for us to attend as it's darn expensive for a family of 3.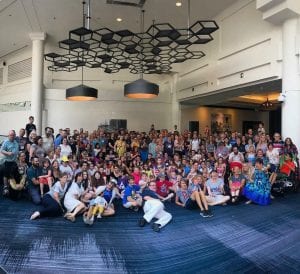 (Group Photo from the 2018 Conference in Baltimore)
The poems will be nature themed, fairy themed, mermaid themed, or unicorn themed. Every poem created will be different and uniquely yours!
Please feel free to share this post with others who appreciate poetry and love supporting artists and fundraisers!
Sample poem above … Oceans of gratitude and LOVE! Visit the link below to learn more about this from Lillian …
Fundraising for the 2019 Chromosome 18 Family Conference – Poem Creativity
Blessings,
Camilla
See It. Share It. BE IT … Spread Love Everywhere You Go!
Amazing news! My 17 year old daughter, Lillian Darnell's debut book, "Where Would You Fly and Other Magical Stories" was published January 2018. Learn more and order here.
Wonderfully exciting news! My 13 year old son, Thomas Darnell's book, Biggest Little Photographer is published. Be inspired! Learn more and order here.
Go here to see latest soul writings. xoxo