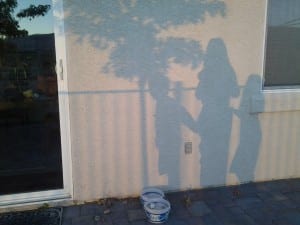 As I completely lean into writing and blogging, I am tweaking the website a bit to bring more clarity to the type of content one can expect to find here.
"Be Mindful … Super-sized thoughts with a wee bit of photographs, recipes and tips." (And, possibly soon, some other type of art. We shall see where my experimentation leads with this.)
This website and blog bring together all the pieces of my life, like a snapshot. I am a writer, author, blogger, photographer, an artist, and a life coach. I am Mom to 8 year old Thomas and 12 year old Lillian. (**Update: Lillian is 14 years old now and Thomas is 9 years old.)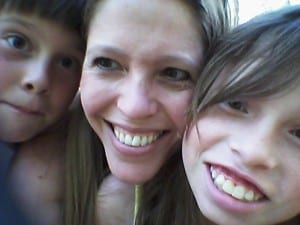 Lillian has a chromosome abnormality simply called 18p-. This means she is missing a piece of the short arm of chromosome #18. Her younger brother, Thomas, is an amazing and loving helper!
I love taking pictures with my mobile devices. Currently an iPhone 3G and a Samsung Galaxy Tab (mine is a Model gt-p3113). I purposely shoot all photos with these devices as I don't choose to invest in a fancy camera and/or deal with and learn all the details involved and to show others we can easily and economically capture the beauty and awe of nature anywhere and anytime. (**Update: Now using an iPhone 4G and I have an instagram account for posting pictures as time allows … @camilladowns …)
I love writing about mindful, inspired, simple living as it relates to the choices I make, daily living, being a parent, experiencing nature and …. food.
I am inspired by this place I have chosen as our home … Reno, Nevada. When he was 7 years old, my son, Thomas, summed it up with one beautifully crafted comment. "It's like we are at an art show and nature keeps changing the art for us."
I freely and openly share my journey as I sail through life. The ups, the downs, the loop the loops. I have good days, I have bad days. I share in the hopes that you will find at least one nugget to take away and apply to your own life. My wish is that you become inspired, your own passion to simplify life is ignited, or a path to mindful living is illuminated.
I am available for freelance writing opportunities and guest blogging. I'm a life coach too! Contact me here to inquire further.
**Disclosure: I am not an expert on how anyone should be or could be living their life; except for my own …. and that's only sometimes! I attempt to be non-judgmental and to allow others to BE! Go forth and BE MINDFULLY YOU!
(To help support my blogging I will include an Amazon link to items I use or you will see google ads from time to time. I LOVE sharing my journey and choices with you and this just helps to keep me going!)