Lillian and I are deeply grateful for this wonderful, heartfelt and thorough review … So lovely that my eyes pooled with liquid gratitude when I read it last night. Thank you Katie!! 💜💜💜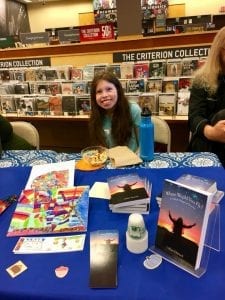 (Lillian at the Barnes & Noble book signing in November 2018)
Excerpt from the review ….
" …. I also loved the beautiful drawing and photos of Lillian and her family. This really made the book feel even more special. I also think reading about how special Lillian is can only make you feel blessed to be able to see the magic she carries in her mind and heart …. "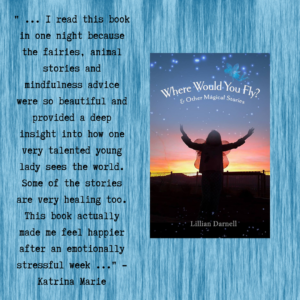 Please visit the below link to read more and if you feel moved, we would be incredibly grateful for you to "like" the post and/or comment.
My Review of Where Would You Fly?: and Other Magical Stories Author Lillian Darnell
Blessings,
Camilla
See It. Share It. BE IT … Spread Love Everywhere You Go!
Amazing news! My 17 year old daughter, Lillian Darnell's debut book, "Where Would You Fly and Other Magical Stories" was published January 2018. Learn more and order here.
Wonderfully exciting news! My 13 year old son, Thomas Darnell's book, Biggest Little Photographer is published. Be inspired! Learn more and order here.
Go here to see latest soul writings. xoxo