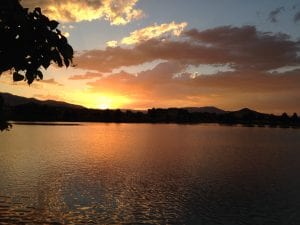 Joy, Oh What a Feeling
You effortlessly glide my way
Gently wrapping your wings of love
around me as I become dizzy with
your tingling embrace.
Joy says, "Write about me too!"
I am as important to feel
and be with as are the
unlovely feelings and emotions.
Feel me, physically feel me
Let yourself know that
you are worthy of the lovely
feelings too.
Feel me. Try not to cling
to me. I shall always return
when you allow youreslf to be
in the flow.
As a mighty wave
calms and comes to rest
in the vast ocean;
you can allow
yourself to relax into
the majestic ocean of
the Divine.
You can practice relaxing
into the vast ocean of
all that is … and know
your oneness with all of
life, with the range of
emotions and feelings.
The lovely and the unlovely.
Yes. Let yourself Know
that you are Worthy and Feel
The Joy …. Come and Relax
into the Divine Ocean.
-2018, Lessons from Nature
Blessings,
Camilla
See It. Share It. BE IT … Spread Love Everywhere You Go!
Amazing news! My 16 year old daughter, Lillian Darnell's debut book, "Where Would You Fly and Other Magical Stories" is published. Learn more and order here. 
Wonderfully exciting news! My 12 year old son, Thomas Darnell's book, Biggest Little Photographer is published. Be inspired! Learn more and order here.
Latest Articles:
[catlist name=blog]