I'm a member of an author/book reader facebook group, and the admins ask great questions. I decided to turn some of the questions into a "get to know me" series. I would also love to hear your answers to the questions posed in the series. Thanks Helen for asking such fun questions!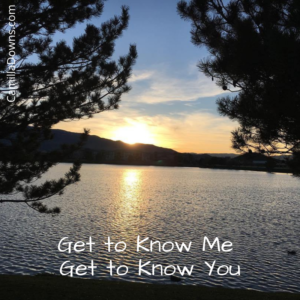 What Songs Hit You With a Wave of Nostalgia?
This is just a small sampling. I could go on and on.
Village People:
Kool and the Gang:
The Pointer Sisters
Sister Sledge:
Billy Idol: (so many!!) And who didn't stand in front of the mirror trying to perfect the Billy Idol lip thing!
Duran Duran: (so many!!)
Prince:
David Bowie:
Aerosmith:
and with Run DMC
Guns n Roses:
The Cult:
AC/DC:
Red Hot Chili Peppers
Twisted Sister:
Inxs:
Def Leppard:
Metallica:
Sir Mix-A-Lot:
Talking Heads:
Dexys Midnight Runners:
I could go on and on … You get the idea, though!
What about you?
Blessings,
Camilla
See It. Share It. BE IT … Spread Love Everywhere You Go!
"Words of Alchemy", published December 2019, is a free-verse poetry memoir covering the last 6 years of my life. The poetry of nature, the poetry of healing, the poetry of appreciation, the poetry of love, in one beautiful book.
Amazing news! My 19 year old daughter, Lillian Darnell's debut book, "Where Would You Fly and Other Magical Stories" was published January 2018. Learn more and order here. 
Wonderfully exciting news! My 15 year old son, Thomas Darnell's book, Biggest Little Photographer is published. Be inspired! Learn more and order here.