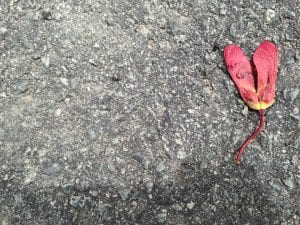 You can take
All the hearts
Nature puts forth
And put them 
All in a bag
Made of stars
Wrapped in a
Bow of beautiful
Green grass.
But there'll be
Days when no
Matter the beauty
No matter the love
No matter the
Depth of knowing
How the Light
Shines within.
There'll be days
When a heaviness
Envelops and that
Shining star bag
Full of love means.
Absolutely nothing.
There'll be days
When the sweetness
And beauty of
Every breath
Is not felt or seen.
Yet, these days
Shall pass.
These days
Shall pass.
Pass, they shall.
And waiting will
Be that shining star
Bag of hearts
And love.
For Nature is
Patient.
Nature is ever there
With love and light.
Love,
The Seed Pod
xoxo
-2017 Lessons from Nature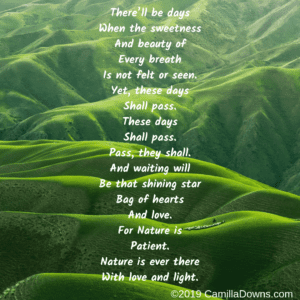 Blessings,
Camilla
See It. Share It. BE IT … Spread Love Everywhere You Go!
Amazing news! My 16 year old daughter, Lillian Darnell's debut book, "Where Would You Fly and Other Magical Stories" is arriving November 2017. Learn more and order here. 
Wonderfully exciting news! My 11 year old son, Thomas Darnell's book, Biggest Little Photographer is published. Be inspired! Learn more and order here.
Latest Articles:
[catlist name=blog]