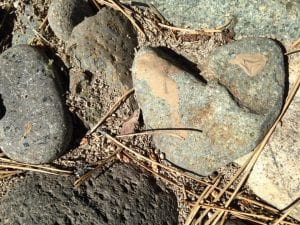 And sometimes
It feels as if
The broken heart
Will never mend.
Lo, take heed.
The broken heart
Lies patiently
in waiting.
For the glorious day
When compassion
And unconditional
Love return to
The broken-hearted.
For that glorious day
When all the the
Broken-hearted join
Hands with
one another
To shine Light
where needed.
For that glorious day
When the Light
Shines so brightly
The darkness melts
With ecstasy
Into the One Love
Of all beings and nature.
Love,
The Rock and Nature
2017, Lessons from Nature
xoxoxo
Blessings,
Camilla
See It. Share It. BE IT … Spread Love Everywhere You Go!
Amazing news! My 16 year old daughter, Lillian Darnell's debut book, "Where Would You Fly and Other Magical Stories" is arriving November 2017. Learn more and order here. 
Wonderfully exciting news! My 11 year old son, Thomas Darnell's book, Biggest Little Photographer is published. Be inspired! Learn more and order here.
Latest Articles:
[catlist name=blog]