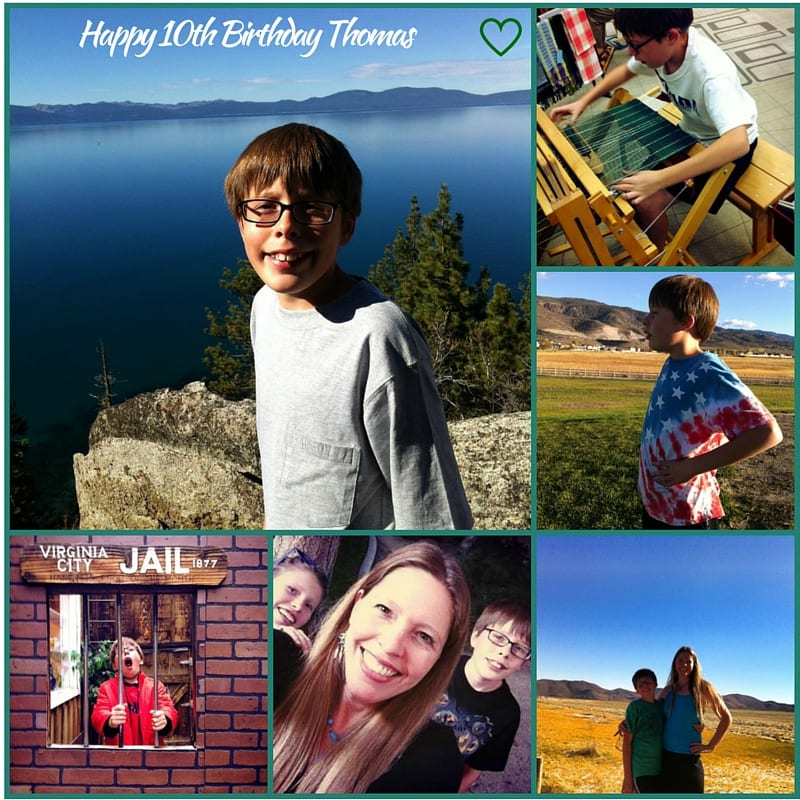 What do I say that I haven't already said to celebrate this wonderful, kind-hearted, shining young man? It really matters less what I say about and to him as opposed to how much it matters how I live my own life, what I mirror and how I react to life's situations in his presence.
That's the amazing thing about having kids. It's like having an accountability partner 24 hours a day, a walking vision board, a mirror even; to remind you of how you truly want to live your life. This is also why I, and others, claim that our kids are one of our greatest teachers. They mirror for us qualities about ourselves that we want to shift and remind us of our own philosophies and words of wisdom when we most need to hear or see it.
My birthday wish for Thomas is that he never forget the qualities of his soul. That he is an empathetic, kind-hearted being of love, that he never misses out on an opportunity to spread loving-kindness when he is urged by his inner light to do so. That he never lets me or another adult tell him his thoughts and ideas for spreading loving-kindness won't work or are silly. That he discovers the treasure that he holds in his heart and share that treasure with all other beings. That this bring him all that he desires – success, prosperity, affluence – all wrapped in the love shared by others. And, that he always remembers to have fun and laugh while living this life.
Thomas,
In moments of confusion remember to BE quiet, BE still, breathe, think peaceful thoughts (especially the peace mantra we learned – Om Shanti Om). When you connect with the stillness, you open the portal to your own creativity and your heart will use that to give you answers and solutions. It's magical, miraculous, and it works every time.
May you never let your light be dulled by outside influences, may you remain true to your heart, and may you always strive to BE mindful. There are no words to describe the depth of love I feel for you. YOU are a true gift.
I thought it would be fun to include a collection of the birthday wishes I've posted for Thomas' birthday over the years.
2014:
For 8 years now I've had the pleasure of this person's beautiful light in my life. It ain't been all roses and butterflies, yet it's been perfect and just as it should have been and is. I am thankful for all that he teaches me and will continue to teach me. I painted a rock for him and made a card filled with love and (hopefully) words of wisdom … along with an apology for not having more for him. This morning he gave me a huge hug, told me he loved me and that it's okay and that it doesn't matter. So blessed, I am. "Fill your heart with love … Love is always the answer. Listen to your heart. That's where love lives." – My message to Thomas in his card .. Happy Happy Happy Birthday Beautiful Shining Thomas!!!!!!!! xoxo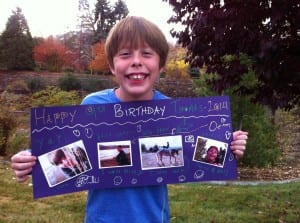 2013:
Some people say, "I can't believe (s)he is already 8 years old." I think to myself, "I cannot believe he is only 8 years old!" …. I wrote a post dedicated to this young man. Link is in the comments if you want to read more! "Today, on HIS special day he came and got me, told me to close my eyes and led me to his room. He said he had a gift for me. When I got to his room I removed my hand from my eyes and he had beautifully made his bed! Take my breath away … HE had a gift for ME on HIS special day! This was more of a gift than … "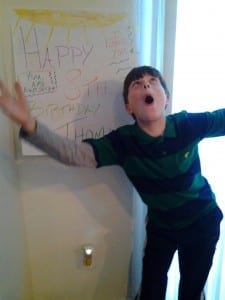 2012:
HAPPY 7TH BIRTHDAY THOMAS!!!!! You came right into this world without any hesitation the night of November 13, 2005 and you haven't stopped since! I am grateful and blessed in a way I cannot even describe that you came into my life and keep me learning and growing. I'm enjoying every minute of observing you on this journey of discovering your gifts and talents and am so excited to see how you use them to serve others. You have taught me patience, not taking actions and comments of others personally, and have furthered my true understanding of releasing judgements of others. You inspire me to be the best teacher and guide to you and your sister that I can be. It's been a wild and crazy (and fun) adventure and I'm thankful to you for inspiring me to go deeper. within myself to be the best that I can be.


2011:
Happy 6th Birthday to the handsome superhero Thomas! One who, at times helps me understand why some people don't want kids, and at other times melts my heart, makes me laugh so hard my face hurts and one whom has added to and enhanced my journey for the better. He teaches me how to be a better parent and gives me tremendous incentive to learn how to teach him respect and how to make good choices. Thanks for the wild and crazy ride young man . . . always an adventure with you in our lives . . . Love YOU to pieces!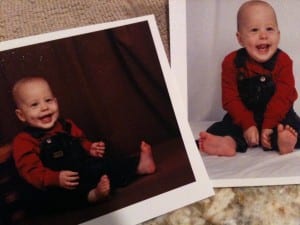 2010:
Happy Birthday today to the one whom makes my heart happy dance and melt with every hug, every kiss and every "I Love You". Happy 5th Birthday to my son Thomas. You crack me up with your imagination and add to my JoY in an indescribable way!!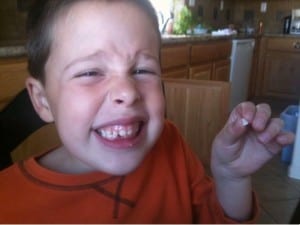 2009:
Happy 4th Birthday today to a little dude who makes sure that my everday is anything but dull & boring! Happy Birthday Thomas ~ I Love You!!!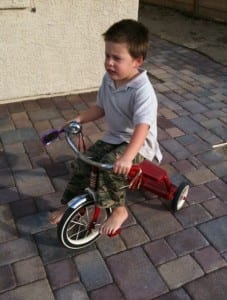 Blessings,
Camilla
See It. Share It. BE IT … Spread Love Everywhere You Go!
Go here to subscribe to my blog to ensure you receive new posts delivered straight to your inbox! Right here!