These are in no particular order, and are not necessarily new release movies. I watch movies as I find out about them, or when I finally get to them. May you find a movie that suits you!
1. "The Electrical Life of Louis Wain"
I was engrossed in learning about this wonderful person. Great movie. I spent a while afterwards reading more about Mr. Wain. His feline art is amazing.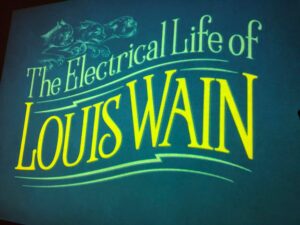 2. "Vita & Virginia"
I'm not a fan of the style of the movie, however, I enjoyed learning about Vita & Virginia's relationship. Watching this moved me to put two of Virginia Woolf's books on hold, one of them being, Orlando. I love when a movie inspires me to learn more about a topic.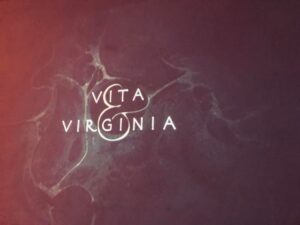 3. "The Girl King"
I enjoyed this one.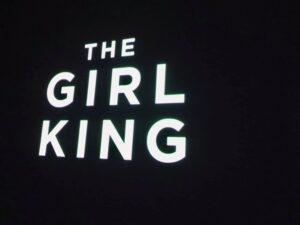 4. "The Wonderland"
Lillian says, "It was good, liked how colorful it is, my favorite characters were Akane and her cat, Gorobeh, and favorite scene is where they are walking through the grass."
I enjoyed this one. A magical story of having ones eyes opened to the beauty of the world, with absolutely breathtaking scenery.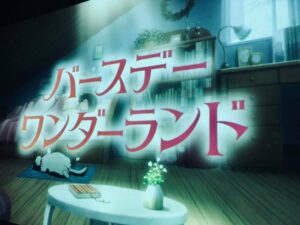 5. "Enola Holmes"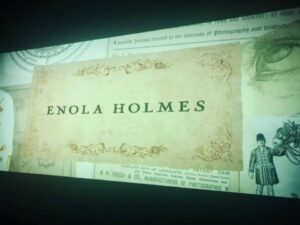 6. "Arrival"
I enjoyed it!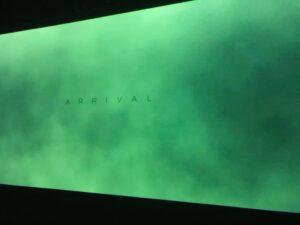 7. "IO"
Very much enjoyed this one.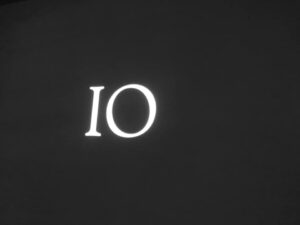 8. "The Guernsey Literary and Potato Peel Pie Society"
This has been on my list for a couple of years. Happy I finally got to see it. Such a lovely, inspiring, heartwarming story.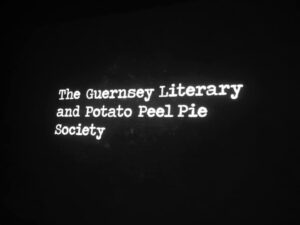 9. "Cruella"
Lillian says, "I like the music, my favorite character was Cruella, and it was good."
I loved the soundtrack! Didn't think I would like it, but I loved it!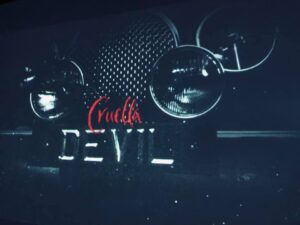 10. "Oblivion"
I've been on a sci-fi kick lately. Just finished reading Carl Sagan's Contact (and have seen the movie several times).
I enjoyed this one. Kept me guessing!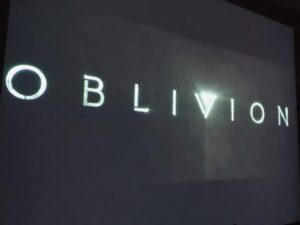 11. "Harvey"
An Easter weekend tradition. Jimmy Stewart playing a tipper with a pooka friend in the form of a 6 foot white rabbit …. Perfect! 😂
Josephine Hull and Jimmy Stewart are amazing in this movie. "Every day is a good day." -Elwood P. Dowd … "I always have a wonderful time wherever I am, and whoever I'm with." – Elwood P. Dowd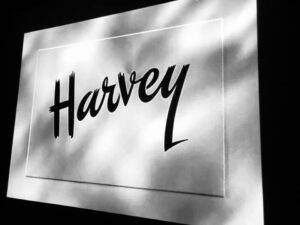 12. "The Giver"
I enjoyed this story. I've not read the book, it's on my shelf, waiting to be read.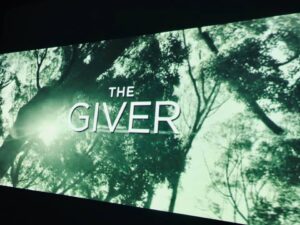 13. "Stardust"
Thanks to Peter for suggesting this one. I enjoyed it! Loved Robert De Niro, Clare Danes, and Michelle Pfieffer. The entire cast was great!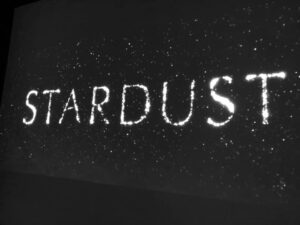 14. "The Best of Enemies"
This had been on my list for nearly a year. So glad I finally watched it. Heartbreaking and inspiring at the same time. People are horrible. People are amazing.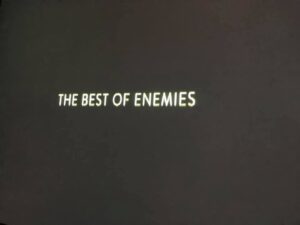 15. "Castles in the Sky"
This has been on my list for over a year. Very interesting, enjoyed it.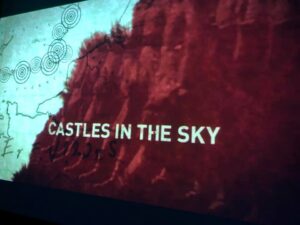 16. "Jojo Rabbit"
I went into this one not really wanting to watch it. But I checked it out from the library, and it's due. So I went for it. 🤷🏼‍♀️
I think I felt every single emotion, rounded off with deep laughter. Definitely not a movie I would typically choose to watch. However, I'm so glad I did. The Rilke quote that ends the movie … 👇🏻👇🏻👇🏻 …. That's my memoir in four lines. I have lived beauty. I have lived terror. And I just kept going. None of it was final. Even though it felt like it at the time. I. Have. Lived.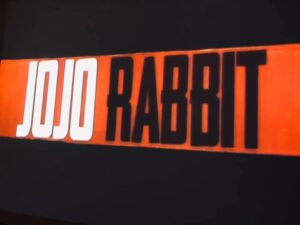 17. Maleficent – Mistress of Evil
Lillian says, "Good, liked the ending, my favorite character is Aurora, liked the background music, and liked how colorful it was."
I say, "Loved this. Beautiful scenery. Loved the story. So glad Lillian finally chose to watch it. "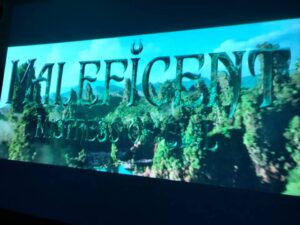 18. "Fisherman's Friends"
This has been on my list for a while, as one of the authors I interviewed had just watched it, and enjoyed it.
Beautiful movie loosely based on the real Fisherman's Friends of Port Isaac. Happy I finally watched it.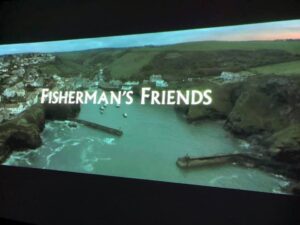 19. "Mister 880"
Suggested by a friend a few years ago. Finally made it to it! Thanks for suggesting it, Bob!
Absolutely my kind of movie. Sweet, heartwarming, with heaps of kindness. Burt Lancaster, Edmund Gwenn, and Dorothy McGuire were great!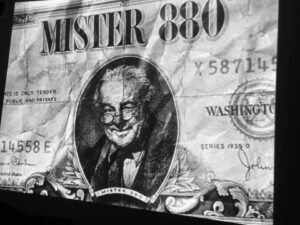 20. "Mulan"
Lillian says, "Good, liked the background music, liked the song, "Reflection", at the end, favorite character is Mulan, and liked the moral of never give up, and everyone has a dream and hope."
I say, "I absolutely loved this. I was glued to it the entire time."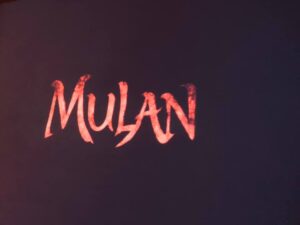 21. "The King's Speech"
A beautiful, heartwarming movie. Geoffrey Rush is fantastic in his role as Lionel. Colin Firth was amazing also. So glad I watched this tonight.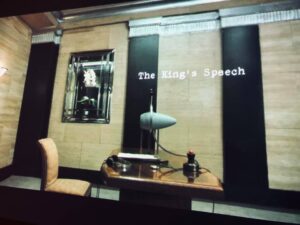 Plus! Movie(s) I forgot to list: 
"Dune"
Thomas Darnell and I walked to the theater this afternoon for a matinee showing of Dune. It's about a 5 to 6 minute walk from our place.
Thomas loved it! He said it's in the top 3 of his favorite movies to date, adding that with Hans Zimmer composing the soundtrack, of course it was great. He also thinks Leto I Atreides resembles Haile Selassie.
We've been talking about it on and off since leaving the theater. If you've followed our movie watching journey, you may know Thomas is a skilled critic of movies and when he is this excited about a movie, you know it's damn good.
I definitely enjoyed it, too. I'm just not a fan of theaters anymore. It's way too loud for me, to the point that I wear ear plugs during the movie. I can't stand the previews and ads, and can't pause the movie if I need to go to the bathroom. Hahaha!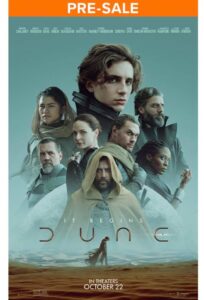 Blessings,
Camilla
See It. Share It. BE IT … Spread Love Everywhere You Go!
"Words of Alchemy", published December 2019, is a free-verse poetry memoir covering the last 6 years of my life. The poetry of nature, the poetry of healing, the poetry of appreciation, the poetry of love, in one beautiful book.
Amazing news! My 20 year old daughter, Lillian Darnell's debut book, "Where Would You Fly and Other Magical Stories" was published January 2018. Learn more and order here. 
Wonderfully exciting news! My 16 year old son, Thomas Darnell's book, Biggest Little Photographer is published. Be inspired! Learn more and order here.