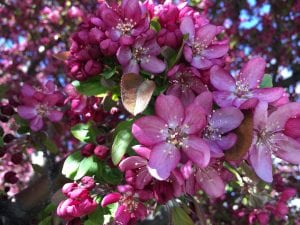 I went for walk this morning.
Not unlike many mornings over the past 17 years. The meaning and depth of the walk has shifted throughout the years. What began as a way to exercise and get fresh air has shifted to be much deeper than that.
I have experienced many mindful walks. Walking slower than usual, listening, feeling, and smelling in silence.
Yet, this morning I knew it was time to experience a truly mindful walk. One in which one step is taken with each in breath, and one step for each out breath.
I did this for 5 minutes during the middle of my regular walk. Five minutes doesn't sound like that long. I know. In a world where we are going, going, going and going fast; a 5 minute mindful walk felt like a good 30 minutes.
When I began I kept having thoughts of what others would think if they saw me. Would they be thinking, "What is that woman doing? She's barely moving!" Yet, I repeatedly brought my thoughts back to the in and out breath and each step. At the same time I was feeling anxious, almost like I was going too damn slow for our modern life. Yet again, I repeatedly brought my thoughts back to the in and out breath and each step.
Alchemy Happens
And something magical happened. I could hear the bird song with much deeper clarity. I could feel the trees. A Divine peace floated through me like a soft breeze on a warm spring day. I actually almost lost my balance a few times. I guess the body wasn't used to going this slow with each step. I found I had to consciously tell my feet to hold up. Not so fast there!
Time felt slowed, the world felt slower. Mother Nature and her helper animals ever so gently took the worry, the sadness, the heavy feelings and transformed them into peace.
I went for a walk this morning. After the walk, I had a simple day of clarity, knowing, and peace. Peace within is a true gift. Peace within is like a decadent favorite food slowly savored, held in the mouth with patience so as to taste every hint of flavor.
This type of mindful walking will now become a part of my walking routine. I am eternally grateful to and for Thich Nhat Hahn for the mindfulness, peace, love, and non-violence he shares and teaches the world.
I went for a walk this morning. It changed my life.
**I have been meditating and taking walks of silence for nearly 10 years. Your experience may not be the same as mine the first time you take a mindful walk like this.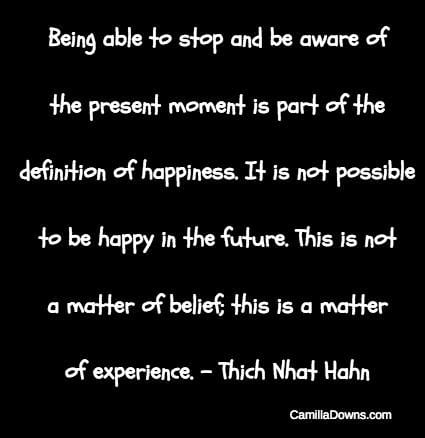 Blessings,
Camilla
See It. Share It. BE IT … Spread Love Everywhere You Go!
Amazing news! My 16 year old daughter, Lillian Darnell's debut book, "Where Would You Fly and Other Magical Stories" is published. Learn more and order here. 
Wonderfully exciting news! My 12 year old son, Thomas Darnell's book, Biggest Little Photographer is published. Be inspired! Learn more and order here.
And my book published in 2012, D iz for Different – One Woman's Journey to Acceptance; which reached #2 in the Self-Help Category and #1 in Special Needs Parenting on Amazon.
Latest Articles:
[catlist name=blog]