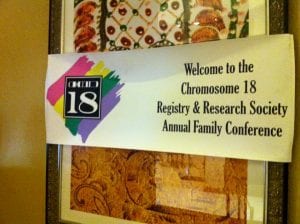 We need your help! Last minute fund raising for Team TLC's attendance at the 2017 Chromosome 18 Family Conference in Naperville, Illinois from July 12th – July 15th.
Fortunately, we have a sponsor who has loaned us money for our airfare, registration, and hotel stay. And we have a wee bit from Thomas and Lillian fundraising since last year's conference.
We just need to make sure we have enough for incidentals while there … food, transportation to and from the airport, and the special events lined up for siblings and self advocates.
If you are moved to help, here's a list of our creations …. Go here to read the full post ….
Help Team TLC With Attending the 2017 Chromosome 18 Family Conference
Blessings,
Camilla
See It. Share It. BE IT … Spread Love Everywhere You Go!
Wonderfully exciting news! My 15 year old daughter, Lillian Darnell's book, Where Would You Fly and Other Magickal Stories will arrive soon. Be ready to enjoy the magick! Learn more and pre-order here.