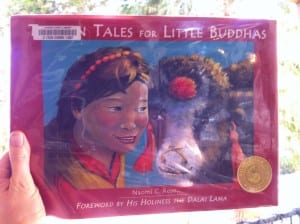 "Tibetan Tales for Little Buddhas" (amazon affiliate link) – Simple, enchanting tales that give a glimpse into Tibetan culture, sharing inspiring wisdom relating to peace, gratitude and seeing with the heart. I was only going to read one per night. Thomas and Lilian loved it so much they did not want me to stop! We read all three in one night!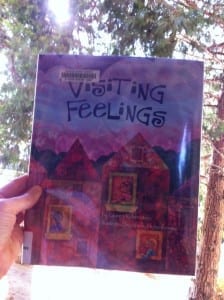 "Visiting Feelings" (amazon affiliate link) – Great and very basic book about emotional connection and mindfulness. Perfect for kids with a useful parent section too! "If you listen to what your body can say, you'll find that your feelings are really okay. With a bit of attention, a little more care, they might even tell you why they are there. Some feelings are tough, and some are more fun …. So whenever a feeling comes by to play, welcome it in, and let it stay for as long as it likes, …. Treat your feelings like friends, talking to you." Awesome!!!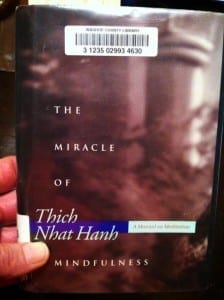 "The Miracle of Mindfulness" (amazon affiliate link) – Great basic book about mindfulness. Lillian is writing a report about mindfulness so we checked this out for her, yet I secretly got it for me too.
"If you cannot find joy in peace in these very moments if sitting, then the future itself will only flow by as a river flows by, you will not be able to hold it back, you will be incapable of living the future when it has become the present. Joy and peace are the joy and peace possible in this very hour of sitting. If you cannot find it here, you won't find it anywhere." xoxo
Blessings,
Camilla
See It. Share It. BE IT … Spread Love Everywhere You Go!
Latest "Book and Movie Musings":
[catlist name=book-and-movie-musings]
Go here to subscribe to my blog to ensure you receive new posts delivered straight to your inbox! Right here!