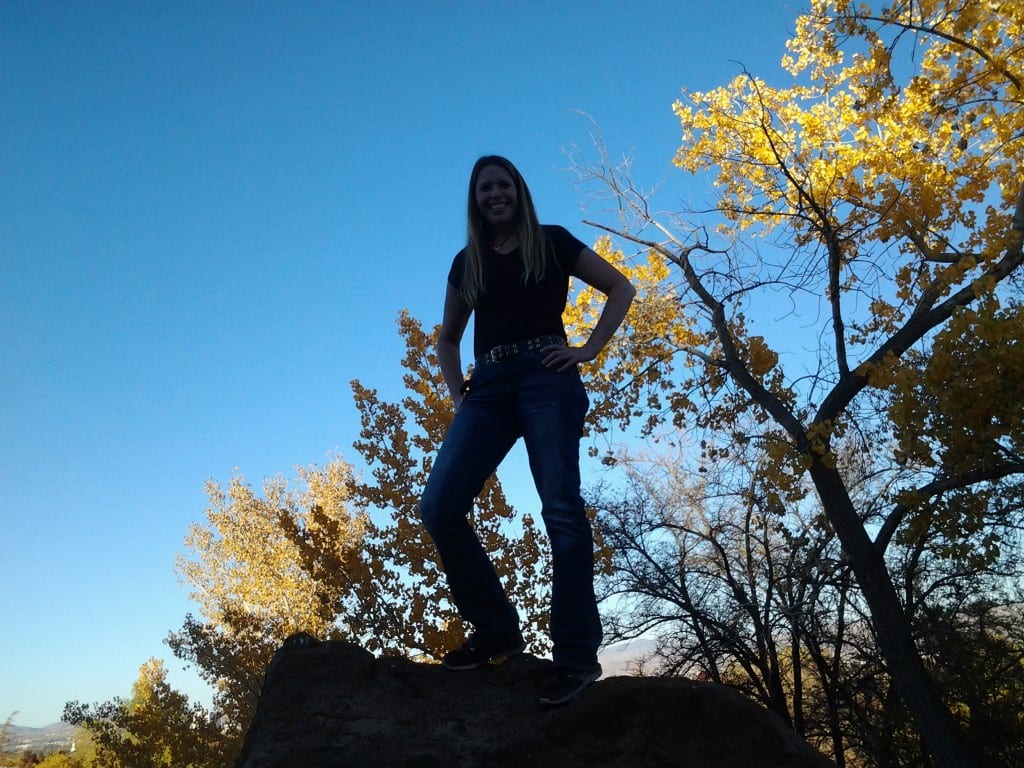 A few weeks ago I was prompted to re-read a book I had only read once back in 2007. I met the author of this book in 2007 at a networking event and I now consider him to be a great friend.
I can't really remember my impression of his book after reading it back then. It certainly was not how strongly I was moved by it this time around. This is exactly why I feel that if a certain book isn't resonating with you, that you should put it down and come back to it at a later time.
I meditate at least twice per day and have been for nearly a year now. During one of my meditation sessions, Bobby Bryant, the author of this book came to mind. Afterwards I sent him a message wishing him well.
Later that day I was walking by my bookshelf and had an urge that there was a book on the shelf I needed to read. I scanned the books and my eyes landed on, Your Life, Your Choice: A Journey Toward Inner Peace (amazon affiliate link) by Bobby.
I pulled it off the shelf and began reading it immediately. I could not put it down. So much synchronicity and tons more meaningful to me this time around. What a difference six years of growing and learning makes. I've packed a lifetime of growing and learning in these wonderful six years y'all!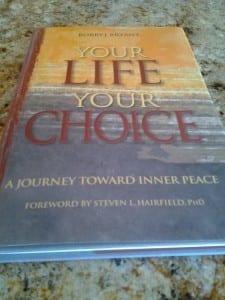 "Our life is a lump of clay – ever changeable but still the same lump of clay. What we make of that clay is up to us." –Bobby Bryant
Bobby shares authentically and openly of his own life events with the overriding theme being his journey toward inner happiness. It's a straight forward beautifully written book and I highly recommend it.
I was listening to the audio book,Tapping the Source: Using the Master Key System for Abundance and Happiness (amazon affiliate link), at the same time. The two of these books together along with my daily meditation and the exercises in The Tapping Source led me to a discovery that I thought I already knew. Well, I did know it in my mind. But, I didn't know it in my heart and really, truly GET it.
After FIFTEEN years of reading and studying all types of books and materials on the subject, I finally KNOW it, GET it and LIVE it. I didn't realize it, but I had been searching for answers. I thought I was just adding to my knowledge, which I was, yet it was more than that.
My happiness and all answers I seek are completely and totally within me. It does not come from the outside. Happiness does not come from my kids, my accomplishments, where I live, what I do to earn money, the latest "whatever" I've been gifted or have bought, the weather, a song … It lives and breathes within me. It matters not what is happening outside of me.
I feel there are two types of happiness. The happiness we feel when we get a compliment, get a new "whatever", feel pride for accomplishments, go on a vacation, and the like. Then there's the blissful happiness which is full of calm, knowing and peace. This latter is the happiness I speak of.
I will continue to read and listen and learn, although a bit differently now. Not seeking answers, as I now KNOW the answers lie within me.
I will continue to read and study simply for the interest of contemplating that which I don't yet understand and for the joy and richness it adds to my journey …
"It does not matter what our specific fate is, as long as we face it with ultimate abandon." –Don Juan
________________________________________________________________
This article is now part of my inventory in Inspired Living.

I enjoy taking the time to share information with y'all that I think is helpful and give you ideas to live an Inspired Life. So, if you feel this helped you in any way, toss a tip into the love bowl on the way out of Inspired Living.

If you can't afford to donate, please feel free to pass this article along to others who might get some help from it. Thank y'all to everyone who has donated and shared in the past. I don't always get a chance to respond, and the donations, shares and comments are my indicators that what I share is helpful. Thank YOU!