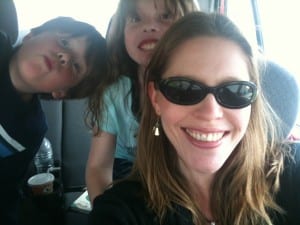 Gosh! Saturday, September 15th, was an amazing, blissful and peaceful day … Bliss = At the end of the day your 6 yr old son says to you, "This was one of the best days of my life", knowing that it was a simple day. Hanging out at home together until after lunch, then Thomas treating Lillian to a gluten free donut for her birthday at Haven on Earth Bakery, then the library and then the used book store. That's all …. and that's all it takes …. ♥ ♥ ♥
This article is now part of my inventory in Simplify.  

I enjoy taking the time to share information with y'all that I think is helpful and will help you simplify your life. So, if you feel this helped you in any way, toss a tip into the tip bowl on the way out of Simplify.

If you can't afford to donate, please feel free to pass this article along to others who might get some help from it. Thank y'all to everyone who has donated and shared in the past. I don't always get a chance to respond, and the donations, shares and comments are my indicators that what I share is helpful. Thank YOU!