What did I do when life became heavy with struggles? And, where did that lead? Find out in this guest post on Tony Riches's great blog ….
When life became heavy with struggling, I became more committed to a loosely held walking practice. Walking, being in nature, became a mediation of sorts, guiding me in processing life events.
During these walks, I increasingly became moved to photograph nature. Listening to the intuitive nudges of when to stop walking, which direction to look, whether to kneel on the ground, and at which angle to take a photo became a colorful ingredient to the practice of walking.
What happened next surprised and delighted me in ways I find difficult to describe. Following a walk, I would scroll through the nature photographs, choosing one to post on social media. As I began to type a comment to accompany the photo, poetic words spilled from my heart and mind, through my fingers, landing on the screen.
This began to happen more and more with the poems becoming more and more meaningful. Eventually the poems began to flow simply from events I was in the midst of experiencing. During morning journal writing, I would write about what was happening in my life. Magically, a poem would flow forth.
It was 2018 when I began to feel that it was time for my next book. I thought I would be writing another memoir. Yet, the pull to gather and publish the poems written between 2012 and 2019 was powerfully insistent. I listened, went with it, and Words of Alchemy was published in December 2019. The cover photo is a photo I took on one of my 2018 walks …. Follow the link below to read the full guest post …
https://tonyriches.blogspot.com/2020/02/special-guest-post-by-camilla-downs.html
**************************************************************************************************
Thank you to Melissa at Norwich Nights Magazine for the book spotlight!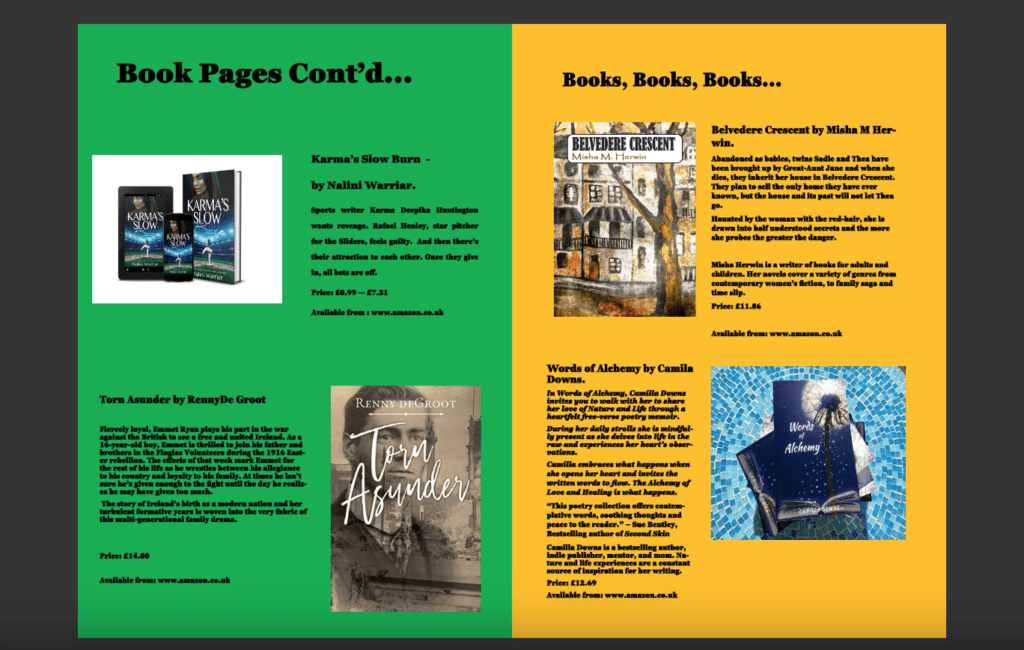 Blessings,
Camilla
See It. Share It. BE IT … Spread Love Everywhere You Go!
"Words of Alchemy" has arrived, December 2019! A free-verse poetry memoir covering the last 6 years of my life. The poetry of nature, the poetry of healing, the poetry of appreciation, the poetry of love, in one beautiful book.
Amazing news! My 18 year old daughter, Lillian Darnell's debut book, "Where Would You Fly and Other Magical Stories" was published January 2018. Learn more and order here. 
Wonderfully exciting news! My 14 year old son, Thomas Darnell's book, Biggest Little Photographer is published. Be inspired! Learn more and order here.