Sparkling pink lemonade … My new favorite celebratory beverage! Yum!!!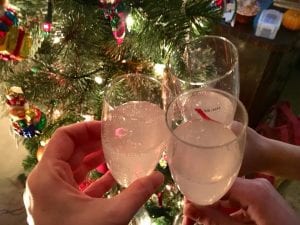 Ended 2018 with my favorites. A long walk followed by hanging in our comfy little home with two of my favorite people.
Counted down on New York Time. Then listened to two of my favorite songs … "Watching the Wheels" and "Imagine".
The Ride of Life
No longer riding on the merry go round, 
She celebrates whenever she wants, 
She laughs when it's funny,
And sometimes when it's not funny,
She cries when the tears want to flow,
She eats breakfast for dinner,
She dances in the aisles,
She hands out hugs 
Like Halloween candy,
She hugs the trees,
She meets her edge,
She stays with the experiences of life,
She lives. 
And so it is. 
xoxo
🎉🎉🎉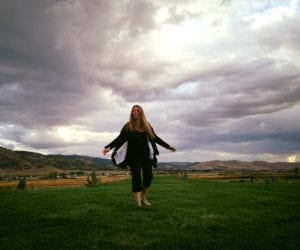 Blessings,
Camilla
See It. Share It. BE IT … Spread Love Everywhere You Go!
Amazing news! My 17 year old daughter, Lillian Darnell's debut book, "Where Would You Fly and Other Magical Stories" is arriving January 2018. Learn more and order here.
Wonderfully exciting news! My 13 year old son, Thomas Darnell's book, Biggest Little Photographer is published. Be inspired! Learn more and order here.
Go here to see latest soul writings. xoxo