September 14 2018: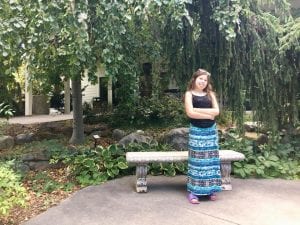 My Dearest Lillian,
I wish for you the happiest of birthdays. 
I wish for you a joyful and peaceful 17th trip around the sun.
I wish for you all the experiences
That your heart desires.
Walks with you, I truly treasure.
Creating art with you, I truly Treasure.
Laughing and being silly with You, I truly treasure.
May strength, courage, peace and kindness be with you Always and forever ….
As will my Love.
I Love You!! Camilla
Mom
xoxo
(Message in Lillian's birthday card)
My Dearest Lillian Darnell,
I am incredibly happy for you with how far you've come in your life. From those wee itty bitty 4 pounds and 5 ounces to the mighty powerful creator you have grown into …. Grown into physically, emotionally, and spiritually.
Your Knowing of what you want to experience in your life and letting that be Known are incredibly inspiring to me. You Know that you want to continue to write and create more stories and books. You Know that you want to travel and write about that also.
I am deeply sorry that I'm not able to facilitate the traveling portion of your Knowing. I know that both you and Thomas wish to travel more than our once a year trip to the annual Chromosome 18 conference. I, too, vision us traveling to the beautiful places we've all taken the time to list. We shall have this as our Team TLC goal. We shall get to this place eventually. I Know we will.
You have come great lengths in recognizing when your emotions have flared and I'm grateful that you tell me afterwards that something I did or said or a conversation we had caused you to get emotional. Noticing this is THE most important aspect of learning how to process emotions! What a GREAT accomplishment!!
I cannot wait to be a part of your 17th trip around the Sun. I look forward to this exciting time and am ever grateful that you and I chose one another for this grand adventure!!
Love you forever and always and throughout all times and dimensions,
Camilla
Mom
xoxo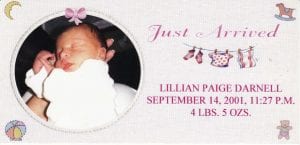 Lillian and I had a full day of celebrating. We began the day with presents and gluten free chocolate cake with cream cheese frosting. Then to Wilbur May Arboretum and after that french fries and dessert.
Next up was an online live facebook birthday party! We ended the date after a dinner at home by going shopping for a new pair of sunglasses and sealing the celebrations with a visit to the pool and hot tub.
If you're interested in seeing the amazing pictures from Lillian's special day, go here.
Happy Happy 17th Birthday to Lillian Darnell and Lillian and Camilla September 2018 Date Day
And for past birthday celebrations go here.
Blessings,
Camilla
See It. Share It. BE IT … Spread Love Everywhere You Go!
Amazing news! My 17 year old daughter, Lillian Darnell's debut book, "Where Would You Fly and Other Magical Stories" is published. Learn more and order here. 
Wonderfully exciting news! My 12 year old son, Thomas Darnell's book, Biggest Little Photographer is published. Be inspired! Learn more and order here.
Latest Articles:
[catlist name=blog]